Everybody is familiarized with the Great Wall of China. It is a widely known monument to Chinese culture, with centuries of tradition as one of the country's most famous landmarks. However, if you are not too involved in technology or online matters, then you probably need us to explain what the Great Firewall of China is.
The "Great Firewall" of China is a reference to the nation's harsh measures to limit Internet access to its citizens, damaging the people's freedom of speech and information. The practice is highly criticized internationally.
The Chinese government, with the intention of performing surveillance in the content its citizens access online, implements legal measures and technological tools to regulate the sites that their people visit. Among the pages blocked or restricted is Facebook, the worldwide known digital album in which people can post photos, videos or content; as well as chat, interact, react, and share exciting stuff.
People use Facebook to get in touch with acquaintances, friends, colleagues, family, or even to make new relationships. It is a shame that a society as advanced as the Chinese can't have free access to such a commonly used tool.
Other sites that are behind the "Great Firewall of China" are YouTube, Twitter, Google services such as Gmail, Google Maps, and Google Drive; Instagram, Netflix, Dropbox, Flickr, The New York Times, and the Wall Street Journal, among many others.
How you can jump over the Firewall of China
To access these networks and platforms, including Facebook, you need one of the best free VPNs that work in China. Virtual Private Networks (VPNs) are online encryption apps that can hide the user's IP address and traffic, sending them to remote servers managed by the company itself instead to those owned by the Internet Service Providers (ISPs.) The approach is made to protect the user's data from data logging, hackers, malware developers, censorship measures, surveillance, and other situations.
However, and since VPN apps have a list of servers in specific countries available for the user selection, they allow them to choose their virtual location. In China, that comes in handy because people, to access Facebook and all the other blocked sites, need to hide from the government the fact that they are doing it from China. To use a free VPN to unblock Facebook there, just pick the right provider, connect to a foreign server from a country that allows access to the social network, and voila.
Can you unblock Facebook in China with a free VPN?
Yes, but it will always depend on the brand you choose. As a rule, free VPNs are not as secure as paid ones, since they don't charge users for their service and often don't have enough resources to offer quality content encryption and security features.
To successfully unblock Facebook in China, and to protect your online privacy in such an invasive social network (and such an invasive country!,) we would recommend you to use a premium or the paid plan of some of the "freemium" services we list here.
Best free VPNs to access Facebook from China
1. Hotspot Shield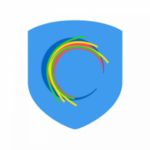 One of the industry's premier "freemium" services, Hotspot Shield offers a paid option that reaches $13 per month, but its costless version represents one of the best free VPNs to access Facebook and other blocked sites in China.
Hotspot Shield has proved time and time again that it can circumvent the Great Firewall of China, protecting the user's content and providing a more than sufficient daily data limit of 750 MB. Only US servers are available in the free version, though.
Pros:
750 MB of daily data, one of the best numbers of the free VPN industry
US servers
Proven efficiency in a difficult country like China
Free plan limitations:
It only offers US servers in the free version
It shows annoying ads
A daily data cap: the Hotspot Shield Elite has unlimited bandwidth
Only US servers in the free version, whereas the Elite has 24 countries.
---
2. Tunnelbear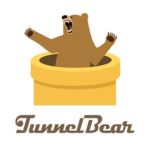 If you want an easy-to-use VPN option to access Facebook in your trip to China, then TunnelBear should be at the top of your list. It has a fresh design that captivates new users, and the GhostBear feature can help you surpass Chinese limitations when it comes to sites to open.
TunnelBear is also a "freemium" service but is best known for its free mode. The only notorious drawback is that it caps monthly usage to just 500 MB, but there are no annoying ads to endure.
Pros:
Highly compatible
Easy to use
Light design
Concise privacy policy
No ads
Free plan limitations:
Low monthly data limit (500 MB)
Unstable speeds
A low number of servers and countries
500 MB of monthly data limit while the paid version has no cap
---
3. Hide Me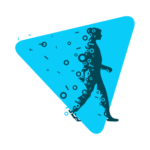 Hide Me is another option that most of the industry considers the best free VPN to access Facebook in China. Its primary calling card is how secure it is, which means it can protect you from leaking your content or identity.
It also manages their customers' privacy responsibly. As for drawbacks, we can cite the three free locations, which are insufficient, and the mediocre speeds, not to mention that it doesn't work with Netflix. However, we are talking about Facebook, and for that, it works like a charm.
Pros:
It works in China
A 2 GB monthly data cap
Based in Malaysia
Free plan limitations:
No Netflix
Not very fast
As a freemium service, the free version has a data cap whereas the paid one has no usage limits
There are no simultaneous connections: the most expensive plan has five
---
Best Paid VPN for China
1. ExpressVPN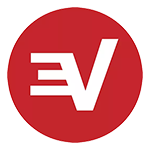 Among the paid VPN options that work in China, ExpressVPN is, without a doubt, the best. It offers robust AES 256-bit encryption, excellent speeds, secure privacy management, and a broad server network to access Facebook, Twitter, Instagram, Google, Youtube, Weibo, and other blocked sites.
ExpressVPN allows up to three simultaneous devices, whereas most of the top options can offer five, six, or even seven. However, that is a small flaw in an otherwise fantastic VPN service.
Pros:
Robust encryption (AES 256-bit)
Servers in 94 countries (148 total locations)
Works flawlessly in China
Excellent speeds and performance, with DNS leak protection and a kill switch
Best Deal: $12.95 $6.67/mo for 15 Months
30-Days Money-Back Guarantee
---
2. NordVPN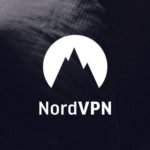 NordVPN, with its double VPN feature, 5,000+ servers in 60 nations, kill switch, and six simultaneous connections are competing with ExpressVPN to be the most efficient Virtual Private Network provider to unblock Facebook in China.
Pros:
Double VPN
Enormous server network
30-day money back guarantee and a three-day free trial
Best Deal: $11.95 $2.99/mo for 3 years plan
30-Days Money-Back Guarantee
---
Conclusion
In conclusion, if you want to enjoy true freedom when you travel to China (at least regarding Internet usage,) you need to hire a VPN service provider to hide your Chinese IP and unblock access to Facebook, Gmail, Google, YouTube, Instagram, Twitter, and most VoIP services.
In this article, we have outlined the best free VPNs t access Facebook in China, but there are also a couple of paid options that work as well, or even better than those. The bottom line is that the best choice for you will depend on what you need to accomplish.