Online gaming can be a fascinating experience. For years we grew up playing on our Nintendo Entertainment System, Super Nintendo, Play Station, Sega, Dreamcast, Gamecube, Wii, or any other known console. However, the Internet appeared, and it all changed.
Nowadays, people of all ages are playing video games, but they are doing it mostly online. For that, they don't necessarily need a console, although they are coming with network connectivity available to keep up with recent times. To play online, you need a good Internet connection and a proper platform: a PC, a laptop, a tablet, a console, or even a smartphone can work.
Here's why you should you use a VPN while playing games online
Playing games online comes with several caveats. You are subject to lose performance due to lags and slow connection speeds, which may mean that you miss your target, receive a goal, or get shot depending on what you are playing, of course.
Another possible scenario is being the target of a DDoS attack. It means "Distributed Denial of Service," and it is when people or entities intentionally attempt to overload another person's system by sending several simultaneous requests or increasing traffic with the intention of congesting the victim's network and affecting performance. Such an offence can have consequences in the gaming world.
If you are a gamer, you will want to reduce latency or ping times. To do it with a VPN, it has to be a very good one. Virtual Private Networks, or VPNs, are content encryption tools that hide your IP address (the one element that can make your location public around the web) and traffic, rerouting them to remote servers to protect them from hackers, DDoS attacks, malware developers, government surveillance, censorship, and other unwanted threats or scenarios.
In this article, we will refer to the best free VPN for gamers around the world. If you are planning to play online games, you will want your Virtual Private Network provider to at least maintain or even reduce your ping/latency times, avoid DDoS attacks, to be compatible with most consoles, devices, and operating systems, and to have a broad server network.
3 Best free VPN for gamers
Here's our pick for the Best Free VPN for gamers:
1. ProtonVPN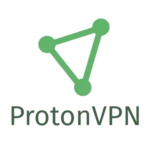 ProtonVPN is a company that focuses on privacy but is one of the best free VPN for gamers. It can help you bypass restrictions to access more titles, and it has four plans, one of which is free of charges.
It is easy to use, highly compatible, and the features' quality increases with the plans and prices. Overall, it is a perfectly usable option that has some limitations (especially the free version, but that is to be expected,) but is one of the fast-risers of the industry.
Pros:
Freemium service that isn't lacking in features
Has a built-in kill switch
Has the multi-hoping capability with the Secure Core
Provides OpenVPN and IKEv2
Has Tor servers
Free version limitations:
The free service does not offer torrenting feature and only lets people connect to three countries
There is, as of now, no custom app for Linux and iOS
The number of nation-states available for connections is three
There is no P2P activity allowed in the free version
No Secure Core
No Tor servers
No Secure streaming
No ProtonMail Visionary included
▶︎For no limitations, use one of these VPNs
---
2. SaferVPN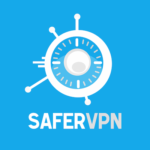 SaferVPN costs $10.99 per month but has a free trial and 30-day money back guarantee, so guess what? It is one of the best free VPN for gamers all around the world with its 700 servers in 34 total locations.
It has automatic secure Wi-Fi, unlimited bandwidth and speeds, a Google Chrome browser extension, easy to use apps, and other features that will enhance your gaming experience.
Pros:
It allows users to connect five simultaneous devices
A Google Chrome extension
24/7 live chat support
It has a 24-hour free trial
It implements a kill switch
Free Plan Limitations:
Being based in Israel, it doesn't operate in the best of jurisdictions
Speeds are not extraordinary
A very short (24-hour) free trial
▶︎For no limitations, use one of these VPNs
---
3. HotSpot Shield VPN
Hotspot shield is one of the best free VPNs for users searching for fast speed and torrenting. It has a limited number of servers and some will definitely take issues with the doubtful privacy policy. It is compatible with Android, iOS, MacOS, and Windows. Only the US server is available in the free version. However, if you wanna unblock specific streaming websites, like Hulu, Netflix etc. you will be greeted with a paid option. Overall, almost 600 million consumers around the world have installed Hotspot Shield.
Pros:
Browsing speed is fast.
Bandwidth is unlimited.
Excellent chat support.
Free Plan Limitations:
Privacy Policy is not good.
Not able to unblock Netflix in free version.
Only US server is available.
Limited number of serves.
▶︎For no limitations, use one of these VPNs
---
Best paid options ⚡️
1. CyberGhost VPN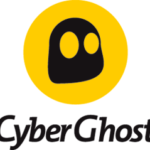 CyberGhost is among the best paid VPN option for gamers because it fiercely protects your IP address and your network from DDoS attacks and other unwanted scenarios. It also has excellent speeds, a kill switch, smart rules, a great interface across all devices, 7 simultaneous connections, OpenVPN, 256-bit encryption, and 6160+ servers in 89 nations.
Pros:
All the features you want: automatic kill switch, OpenVPN, DNS leak protection and more
Excellent speeds
A huge server network
Seven simultaneous connections
Effective protection of your IP address from DDoS attacks
A no logging policy
No leaks
$12.99 Best Deal: $2.75/mo for 3 Years plan
45-Days Money-Back Guarantee
---
2. IPVanish VPN

Gamers love IPVanish because it is one of the fastest VPN in the industry. While it may not be one of the easiest to use brands out there, it provides a very good overall service, with almost 1,000 servers in 60 countries and a boatload of features, such as DNS leak protection, a kill switch, and others.
IPVanish prevents deep packet inspections by Internet Service Providers, secure your access to public Wi-Fi hotspots, and protects your IP address with a 256-bit encryption.
Pros:
Excellent speeds
Lots of security features
A big server network
No traffic logs
Robust 256-bit encryption
---
Conclusion
In conclusion, online gaming is a popular activity that is trending up, so in a world of hacking and DDoS attacks, you will be better off securing your connection and digital assets with one of the best free VPN for gamers.