Online streaming and entertainment centers are the things of the moment. Whereas we used to watch movies in the theater and series on our TVs, now we get to enjoy both from mobile devices, laptops, computers, and other gadgets. One of the best tools to provide entertaining content online (not just series or films, but also games, music, and more material) is Kodi, and you need to obtain one of the best VPN, free or paid, to access international content and protect your digital goods.
Kodi: the world's premier entertainment system
Kodi is a multi-purpose software that allows its users to sort, organize, customize, and reproduce content found on their local storage systems, and also on the Internet. It is one of the most useful and trendy applications right now, and the best part is that it is free.
It feeds from contributions and updates from a very organized and helpful community. People can organize music, videos, series, movies, documentaries, and all kinds of features thanks to a user-friendly interface and the ability to configure skins, colors, and other appearance elements.
Additionally, with the help of kodi add-ons, people can stream and reproduce virtually anything they want that is found on the World Wide Web. The add-ons can be official or unofficial: the former are audited and checked by the community with regularity, while the latter often come from unknown origins, but can be exciting, entertaining, and worthwhile.
Kodi is compatible with nearly all devices, from Android, Linux, iOS, macOS, or Windows, among numerous others. People can reproduce content available from their PCs, hard drives, DVD, Blu-Ray discs, and more, but the best can be found on the web via patches or add-ons that we already mentioned in the article.
Virtual Private Networks, or VPNs, are tools that let you anonymize your online sessions and encrypt all the data you share within the Kodi app. Also, the best free, or paid, VPNs for Kodi allow you to unlock content in the form of add-ons thanks to their ability to spoof your location and lend you IP addresses from other nations, hiding yours.
Should you use a free or paid VPN for Kodi?
Free VPN brands can come in lots of flavors, features, traits, and limitations, and that is why it is crucial for you to do some research about what you need and what you want to achieve with a VPN connection.
In the case that concerns us today, three critical points need to be covered while hiring the best free VPN for Kodi:
The first one is robust encryption to make sure our content and identity don't get leaked around the web, and we wouldn't be able to enjoy a safe streaming experience and unblock international content.
The second one is a high monthly data cap: if we are going to stream, the idea is to do it with the least limitations possible.
And the final thing you need to make sure to have with your free VPN is a broad server network to be able to install foreign add-ons with no trouble.
Keeping those traits in mind, here are the best free VPNs for Kodi, and a couple of paid ones as a bonus.
---
Best free VPNs for Kodi
1. Hide Me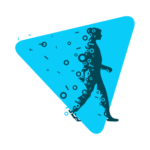 If you want your privacy to be protected by a free VPN brand, go with the safest option and hire Hide Me. It is a freemium service with a usable free version that has a monthly data cap of 2 GB, which is a sufficient number to stream some things in Kodi.
It has several protocols available for subscribers, most notably OpenVPN, and it protects your content with the military-grade AES 256-bit encryption.
Pros:
Both a free and a paid version
The free plan comes with 2 GB of monthly data
Useful features (kill switch, IP and DNS leak protection,) and robust privacy and content protection
Based in Malaysia
Free plan limitations:
Not very fast
The server network is small
It doesn't work with Netflix
A monthly data cap of 2 GB, while the premium plan has unlimited bandwidth
Three server locations and one connection
We highly recommend a VPN without limitations. Check here the Best Premium VPN for Kodi.
---
2. Hotspot Shield
Hotspot Shield is arguably one of the best free VPNs for Kodi, and it is indeed popular: the official website claims that the app is used by 650 million people around the world. It has a free and a paid version to satisfy all needs.
The free one comes with ads, but has a generous monthly data allowance of 15 GB, a number that surpasses virtually any other free VPN and makes it perfect for Kodi. It certainly has its drawbacks, but Hotspot Shield Free is worth using.
Pros:
A high monthly data cap of 15 GB
The app is incredibly easy to use
The setup process is quick and simple
Free plan limitations:
It shows ads
There are potential privacy concerns, as it is based in the United States
The Hotspot Shield Elite (the premium plan) has no data cap, and the free allows up to 15 GB per month
Only US servers are available in the free version
We highly recommend a VPN without limitations. Check here the Best Premium VPN for Kodi.
---
Best Paid VPN for Kodi (Highly recommended)
1. IPVanish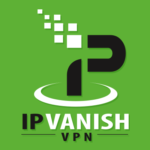 IPVanish may not be the most user-friendly app or have the smoothest interface. But it sure is perfect for Kodi because of its incredibly fast speeds and stable performance. And also the fact that it manages servers in 60 nations around the world.
The service comes with a no-logging policy and some of the most useful features when it comes to security. Including a kill switch and DNS leak protection.
Pros:
Very fast VPN
Unlimited Bandwidth
It works with Netflix and allows torrenting
No logging policy and secure encryption
Full of features
Best Deal: Use Code: DROID20 to apply discount of $11.99 $5.20/mo for 1 year plan
7-Days Money-Back Guarantee
---
2. ExpressVPN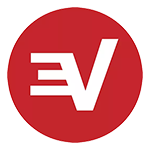 Most of the industry agree on the notion that ExpressVPN is the best. It is the most efficient VPN brand to use with Kodi. It reunited most of the requirements to succeed in protecting your content. 256-bit encryption, split tunneling, DNS leak protection, a kill switch, and a swift no logging policy.
It has a fantastic customer service (with a live chat) and servers in 148 total locations. Including in 94 countries, ExpressVPN will help you access foreign add-ons in the best and most secure way.
Pros:
Servers in 148 cities and 94 countries
Full of security features (split tunneling, kill switch, DNS leak protection, and more)
High-speed servers, some of them optimized for streaming
Unlimited Bandwidth
Multiprotocol availability and highly compatible
Best Deal: $12.95 $6.67/mo for 15 Months
30-Days Money-Back Guarantee
---
Conclusion
In conclusion, Kodi is a streamer's dream: it lets you organize and reproduce both local and online content for free. However, some of the add-ons available in your location may be unreliable. And if you want to enhance your security and to access foreign plug-ins, hire one of the best free or paid VPNs for Kodi.