Popcorn Time is one of the best ways how you can stream any movie or TV show free and in HD. It is an open source BitTorrent client with an inbuilt media player, and it can be used on Android, Windows, or Chrome browser. The fact that Popcorn Time uses BitTorrent is however a major concern, and under no circumstances should you ever use Popcorn Time without a VPN. Even the app itself advises you turn on a VPN first before streaming to avoid landing in trouble for copyright infringement.
Free vs Paid VPN for Popcorn Time
There are both free and Premium VPNs that you can use with Popcorn Time to conceal your activities from the authorities and any other interested third-party. However, free VPNs will definitely have some major flaws since, after all, they are free.
Here are some of the compromises that you will have to put up with when you opt for a free VPN.
Limited Servers & Locations
Free VPNs almost always limit the number of servers you can use. The ones which don't have a paid plan have only a few servers that don't even function the way you'd wish. When you use a Premium VPN, you'll be able to select a server near you regardless of your location.
Speed and Data Limits
Free VPNs are significant with slow speeds, something that doesn't help especially when you want to stream torrent files. Further, your data transfer will be limited to only a few Mbs per day or GBs per month. Such limits aren't found in premium VPNs, and these VPNs even compete to offer you the fastest speeds possible.
Privacy & Security
Free doesn't go well with privacy. This is because the VPNs have to earn in some way, and some free VPNs even sell your data to third-parties. Almost all others give it out to their business partners for use in marketing or some other way. The encryption in some of these VPNs is also sub-standard, and so you need to beware of free VPNs especially when the stakes are high.
Best Free VPNs for Popcorn Time
Nevertheless, there are still some decent VPNs that you can use with Popcorn Time. Here's a roundup of the best free VPNs for Popcorn Time.
#1: Windscribe VPN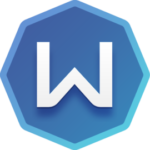 Windscribe only has about 3 years since its inception, but it's the best free VPN for Popcorn Time. The VPN beats all other reputable free VPNs in one very crucial area- data transfer amount. The VPN offers up to 10 GB data use with a free plan, and they even send you other offers to increase your limit without having to pay.
Windscribe will however limit you to 10 servers. It's also based in Canada which is one of the 5-eyes countries, but it promises not to keep your logs
Free Plan Limitations:
10 servers
10 GB Data Limit
---
#2: Hide.me VPN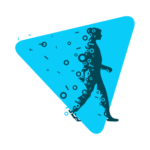 Hide.me is a decent VPN with a free plan. The VPN is based in Malaysia, a country that doesn't have strict data retention laws. Hide.me VPN will allow you to stream Popcorn Time privately since they don't keep any logs.
You will however be limited to only three servers and a best-effort bandwidth. Data transfer is also capped at 2 GB a month, which means that you won't have much freedom to stream. You will however get some relatively good privacy for a free VPN.
Free Plan Limitations:
3 server locations
2 GB Data transfer
---
#3: TunnelBear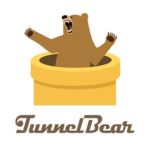 TunnelBear is one of the best free VPNs for Popcorn Time as it supports P2P and offers many servers. Though the VPN is based in Canada, they always promise to value your privacy and they never log activities even when using the free plan.
Unfortunately, you can only stream so much with TunnelBear since they cap your bandwidth usage at 500MB or up to 1.5 GB a month if you tweet about them. This amount of data limit can't allow you to binge watch, but then you can enjoy it without paying anything out of your pocket.
Up to 1.5 GB Data cap
Average speeds
---
Best Paid VPN for Popcorn Time
Even with the best free VPN for Popcorn Time, your streaming freedom will still be restricted due to the tough limits placed on the VPNs. There's however a better way to enjoy the best VPNs for Popcorn Time without having to spend. This is by taking advantage of the money back guarantees offered by the top VPNs for streaming. We have carefully analyzed the leading VPNs, and below are the best two for Popcorn Time.
1. CyberGhost VPN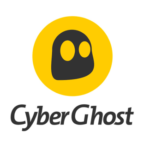 Your Popcorn Time streaming won't get any better than with CyberGhost VPN. First of all, the VPN offers you the most generous money back guarantee you can get – 45 days! Within that time, you will get to enjoy world-class performance, privacy, and security.
CyberGhost ranks first in our best VPN for Popcorn Time list because it even has a dedicated mode for torrenting that has 27+ countries to choose from! These P2P servers are well distributed to always make sure you have a Popcorn Time server near you.
You will also get to enjoy the superb speeds provided by the VPN as well as the many other features. CyberGhost is also very easy to use thanks to the various modes provided by the client app, and you will always get a server for whatever task you need to carry out. We tested their money-back promise, and they are true to their word.
Highlights:
Excellent VPN client
Super-fast
7 simultaneous connections
45-day money-back guarantee
Below is a discounted CyberGhost offer for our readers.
$12.99 Best Deal: $2.75/mo for 3 Years plan
45-Days Money-Back Guarantee
Click to SAVE 83% of CyberGhost VPN
---
2. NordVPN
NordVPN is the other VPN we'd like to recommend for Popcorn Time. The VPN has made a mark in the market within the last few years, and it's now the VPN with the largest server network you can find. They boast 5100+ servers that are well distributed in 62 countries!
NordVPN also has dedicated servers for streaming, and they can be found under the speciality servers section. Their P2P servers are found in 30+ countries, and so you can always find a server near you.
Apart from that, you will get to enjoy their superb privacy and security. The VPN is located in Romania, and they keep absolute zero logs. The VPN is also super secure, and so you will have nothing to worry about. NordVPN gives a hassle-free 30-day money-back guarantee for any plan that you go for.
Highlights:
Very high speeds
Biggest server network
24/7 Customer Care
6 simultaneous connections
Below is a discounted NordVPN offer for our readers.
Best Deal: $11.95 $2.99/mo for 3 years plan
30-Days Money-Back Guarantee
---
Wrap up
Popcorn Time should never be used without a VPN, as that can result in more harm than good. We have listed some free VPNs that will protect you from having to worry much, but you will be far much better spending a few bucks on a quality product. Either CyberGhost or NordVPN will do it for you and open you to a world without restrictions!