Apple devices are generally more secure to malware than their competitors, but they don't offer any extra internet privacy or security. Whether you need to hide your online activities, keep your data secure, overcome ISP throttling, or circumvent some annoying geo-restrictions, a VPN is your go-to option. The fact that you can get a top free VPN for iOS is even more enticing, as you'll still get to enjoy some VPN benefits even if not all. However, not all VPNs work well with iPhones and iPads, but we have tested and filtered various VPNs to come up with a list of the top free VPN for iOS.
Free VPN vs. Paid VPN for iOS
A free VPN, just like a paid VPN, will help you hide your online identity and secure your data. However, when something is free, there's always a catch. Running a VPN is quite expensive, and so you can only expect a free VPN to provide basic services. This means that with a free VPN for iPhone or iPad you will have to compromise on a number of things:
Servers & Server Locations
Putting up and running a server requires money. The more the servers, the more the money spend. Since a free VPN will only earn a few dollars from advertising, you can't expect them to give you many servers. Some free VPNs offer as few as 3 servers, and others like Hotspot Shield won't even allow you to choose a specific one. Paid VPNs, on the other hand, strive to offer you as many servers as possible, with NordVPN having the biggest server network.
VPN Connection Speeds
Free VPN services generally have many users, meaning that you will be bunged with many other users in the same server. This will lead to slow speeds, considering the infrastructure is also limited.
Data Caps
All reputable free VPNs limit the amount of data that you can transfer on their network. This can start from as little as only 500 MB a month, data that can't let you stream anything. The best premium VPNs don't have any data or bandwidth caps.
Security & Privacy
Most free VPNs only provide protocols like PPTP and omit OpenVPN which is the most balanced protocol. This means that your data can be compromised when using such a VPN. Further, others even sell your data in order to get some profit and keep the VPN running. This is a huge compromise on privacy, and it can land you in trouble if you used the VPN inappropriately.
Top 3 Free VPNs for iOS devices
Nevertheless, there are still some decent VPN providers who offer a good VPN service to iPhone and iOS users. Here's a list of the top free VPNs for iOS.
1. Windscribe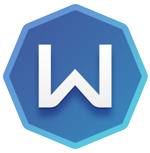 Windscribe has grown very fast to become the best free VPN for iOS in just under three years. The biggest highlight for the free VPN is its offer of up to 10 GB of data transferwhen you register for the service with your email address. Without registration, you can still get 2 GB of use. With the free plan, you can also use features such as P2P support.The iOS app works very well and is compatible with iOS 9+.
However, you can only use 10 servers with Windscribe VPN free plan. This is still a bit generous but considering the VPN is fast growing in popularity, speeds may be greatly affected. Further, Windscribe is based in Canada, which is a FVEY country, and therefore you can't expect heaven in terms of privacy.
10 servers
10 GB Data transfer
Speed: Up to 30Mb/s
Check here the best paid VPN for No Limitations.
---
2. TunnelBear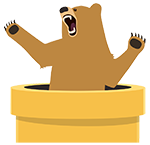 TunnelBear was recently acquired by MacAfee, the American security giant. The VPN is however located in Canada, which is a slightly better jurisdiction, but still far from the best. Nevertheless, TunnelBear provides some of the best free VPN service for iPhone and iPad users. The Bear uses the industry standard OpenVPN protocol and promises not to log your activities. You will also be able to use their Killswitch and stealth mode even with the free plan.
However, you'll be limited to only 500 MB a month, a figure that can be improved by an extra 1 GB by tweeting about them. Though TunnelBear is quite free about their server selections, it is marred with unreliable connections,which are very rare with the top premium VPNs.
Free Plan Limitations:
0.5-1.5 GB Data cap
No P2P allowed
Average speeds
Check here the best paid VPN for No Limitations.
---
3. Hide.me

Hide.me is another of the top free VPNs for iOS users. The VPN is based in Malaysia, which is a pretty good location. Thanks to their jurisdiction, Hide.me VPN promises to keep zero logs even for the free users. You'll also be allowed to use a feature like P2P, Killswitch, and automatic WiFi protection.
You will however be restricted to only three servers: Canada, the Netherlands, and Singapore. Your data transfer is also capped at 2 GB a month, with bandwidth allocated on a best-effort basis. The speeds are not as impressive as with a premium VPN.
3 server locations
2 GB Data transfer
Best effort bandwidth
Check here the best paid VPN for No Limitations.
---
Top 2 Premium VPNs for iOS
The only key to overcoming the restrictions placed on free VPNs is going for a premium VPN. Below are the top premium VPNs for iPhones and iPads.
1. ExpressVPN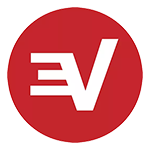 This is the best VPN for iOS, and also the best VPN for 2018. The VPN is registered in the British Virgin Islands (outside UK laws) and keeps a strict Zero logs policy. ExpressVPN has a huge server network of 2000+ servers spread across 148 locations in 94 countries. With this, you can open up any part of the word with the best speeds in the market. The iOS app is very user-friendly, and you can get connected with just one click.
ExpressVPN doesn't have any bandwidth or data limits, and you can watch Netflix US and Netflix UK as well as any other streaming channel seamlessly. The VPN also allows you to use P2P, and every subscription is eligible for a no-questions-asked 30-day money back guarantee. You can take advantage of this and use the VPN for one month completely free!
Excellent Speeds
Unlimited Data usage (Bandwidth)
P2P / BitTorrent allowed
24/7 customer support
30-day money-back guarantee
Best Deal: $12.95 $6.67/mo for 15 Months
30-Days Money-Back Guarantee
---
2. NordVPN

NordVPN is another top VPN for iOS, majorly known for its super security and excellence in almost everything. The VPN is registered in Panama and offers a great zero logs policy. NordVPN has the largest server network of all VPNs, with 5100+ servers in 62+ countries.
The iOS app is very simple but still lets you use advanced features like CyberSec and obfuscation. You can also choose between specialty servers like Onion Over VPN, P2P, Double VPN, and Dedicated IP. You can also connect to a server by simply selecting it on the map. With NordVPN, you can also unblock Netflix and other streaming platforms at excellent speeds. The VPN also has a 30-day money back guarantee.
Very good speeds
Biggest server network
24/7 Customer Care
6 simultaneous connections
30-day money back guarantee
Best Deal: $11.95 $2.99/mo for 3 years plan
30-Days Money-Back Guarantee
---
Wrap up
Though you can still enjoy some VPN benefits with the best free VPN for iOS, your general VPN experience will be very limited. With a premium VPN, you can overcome all restrictions and open up the whole internet. If you are on a tight budget, the two premium VPNs given above are the best in the industry, and they give you a chance for a free 30-day trial through the money-back guarantee. The VPN providers are true to their word, and so you can be confident while taking advantage of that!
Related article: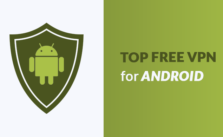 A virtual private network is your first line of defense against online threats and other related vulnerabilities. A VPN protects...
Read More