Streaming is one of the most popular reasons for using a VPN. Almost all streaming services nowadays use geo-blocking technology to restrict their content to certain regions. A good example is BBC iPlayer, which is free, but only available for people in the UK. Thanks to VPNs though, we no longer have to bow down to these restrictions, as we can easily travel to the UK, US, Australia or anywhere else virtually and within just a few seconds. There are VPNs that let you use their services for free, and we'll show you the best free VPN for streaming.
Free VPN vs Paid VPN for Streaming
Free VPNs come in handy when you need a VPN for a light task such as unblocking a website, but they have various restrictions that do not suit streaming. You will still find some great free VPNs for streaming in our carefully selected list, but the experience will be somewhat limited. Here are some compromises that you'll have to deal with when it comes to a free VPN for streaming.
Limited Servers & Locations
Free VPNs always try to reserve resources, and so they only offer few servers to free plan users. The average of available servers with free VPNs is around 4, and this means that you can't stream content from many regions. In other free VPNs, the server is usually selected automatically. Premium VPNs allow you to select a server from almost any region.
Speeds
Free VPNs are not as fast as paid VPNs. One reason for this is the limited number of servers, which are usually shared between thousands of free users. This means that you may have to compromise on the quality of streams to avoid buffering. The best premium VPNs for streaming try as much as possible to offer you the best speeds in order to remain competitive.
Data Transfer Limits
Almost every free VPN limits how much data you can transfer over the network, with one reason being to entice you to upgrade to a paid plan. Some VPNs don't even provide enough data to stream a full-length movie, which makes the few bucks for a premium VPN worth sacrificing.
Privacy & Security
The best premium VPNs offer solid security and privacy, but you won't get such a promise with free VPNs. Most of them restrict you to less secure protocols, and others even log and sell your data for income. Some of them have even been found to use your bandwidth to serve other users!
Best Free VPN for Streaming
That said, there are still some reputable free VPNs if you don't mind the restrictions. To come up with our list of the best free VPNs for streaming, we considered the following factors:
No Logs
Good security
Good Speeds
Lenient data transfer caps
Performance and Efficiency
Here is our selection of the best free VPN for streaming:
#1: Windscribe VPN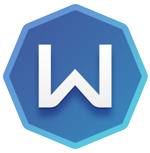 Within its 3 years of existence, Windscribe VPN has made giant steps in the growth of their VPN as well as the user base. The VPN is known for its generous data transfer that allows you to use up to 10 GB with a free account. The VPN has clients that perform admirably, and we haven't experienced any problems during our tests.
However, you won't have access to many servers with the free version of Windscribe VPN. Server options are limited to only 10 countries which include the US, Canada, UK, France, Hong Kong, Germany, Netherlands, Switzerland, Romania, and Norway. The VPN is based in Canada, which is unfortunately among the 5-eyes countries. Luckily, the VPN promises not to keep your usage data.
Free Plan Limitations:
10 servers
10 GB Data Limit
---
#2: TunnelBear VPN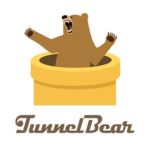 TunnelBear VPN is known for its perky design and unending sense of humor, but it is also one of the most reliable free VPNs for streaming. The VPN is also based in Canada, but it promises to keep zero logs even for free tier users. It was recently acquired by American security giant MacAfee, and it has only gotten better since then.
The biggest con for TunnelBear free VPN is the limit placed on its data. Free users only can only use up to 1.5 GB a month, which limits you to only light streaming. Luckily, you will have a large server option.
Free Plan Limitations:
Up to 1.5 GB Data cap
Average speeds
---
#3: Hotspot Shield VPN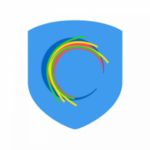 Hotspot shield is quite a popular VPN, and the VPN is best known for its speeds. Actually, it is the fastest free VPN you'll get, and so it suits streaming. This can however be attributed to the fact that they don't use OpenVPN protocol, which is the industry-standard protocol. The free version of Hotspot Shield VPN is also funded by ads, and so you can expect to get a few once in a while.
Unfortunately, you won't have the freedom to choose a server with the free version. The app chooses one for you from their list of servers in the US. Your data will also be limited to 500 MB per day, which is not much, but very useful for everyday light tasks.
Free Plan Limitations:
Can't choose a server
500 MB per day
No configuration options
While free plan VPNs can be very useful especially when you are working on a budget, the limitations placed on all the best free VPNs can be quite annoying. Fortunately, there's still a way you can use the best premium VPNs for streaming without having to pay anything. This is by taking advantage of the money back guarantee period that they offer.
---
Best Premium VPN for Streaming
We have selected the best 2 paid VPN for you based on various factors. These VPNs offer a no-questions-asked money-back guarantee.
1. CyberGhost VPN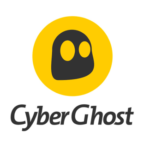 CyberGhost VPN has seen major improvements in the recent years, and it's now of the best VPNs for streaming. The VPN is based in Romania, keeps zero logs, and has a huge server network of 3000+ VPN servers in 60+ countries.
One of the greatest strengths of the VPN is its clients that are very friendly and have various servers stating what they are optimized for (E.g. optimized for Netflix). You can unblock almost any streaming service at lightning fast speeds, and the VPN even offers a 1-day premium trial that they suggest you take advantage of. They also have a very generous offer of a 45-day money back guarantee that we have tested.
Highlights:
Zero logs
Superb clients
Super-fast
1-day free Premium Trial
Works with Netflix and other services
45-day money-back guarantee
$12.99 Best Deal: $2.75/mo for 3 Years plan
45-Days Money-Back Guarantee
Click to SAVE 83% of CyberGhost VPN
---
2. ExpressVPN
ExpressVPN is a top VPN, and also one of the best for streaming. The VPN is based in the British Virgin Islands, a region that promotes digital privacy. ExpressVPN has a huge server network comprising of 3000+ servers in 92 countries and spread across 148 locations. This means that you can unblock content from any region of the world.
The VPN is super-fast, performs excellently, and has great privacy and security features. You can stream almost any channel with ExpressVPN, and this also includes the popular Netflix. The VPN offers a 30-day hassle-free money back guarantee, and so you can cancel any time within the first month and get your money back.
Highlights:
No Logs
Super-Fast
Works with Netflix and other services
30-day money back guarantee
Best Deal: $12.95 $6.67/mo for 15 Months
30-Days Money-Back Guarantee
Click to SAVE 49% of ExpressVPN
---
Wrap up
Streaming platforms highly limit your streaming freedom depending on your location, something that makes a good streaming VPN a must have. Even if you are not worried about these restrictions, you can't risk exposing yourself to your ISP and government especially if the stream source is legally questionable. With the best free VPN for streaming, you can overcome some of these worries. Even better, with the best paid VPN for streaming, you won't have to worry about your privacy, security, ISP monitoring or even any restrictions.
Suggested Articles: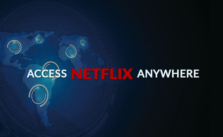 f you have used Netflix and experimented/ researched a little, you'll have noticed that the service you get depends on your...
Read More