Ubuntu is one of Linux's most efficient and widespread distributions. It is an open source and free operating system that is based on Debian. It is produced by Canonical and the community in a meritocratic governance modus-operandi.
There are three official editions offered by Ubuntu: Ubuntu Core, destined to power IoT (Internet of Things) devices, Ubuntu Desktop, which is made for personal computers, and the Ubuntu Server, with an eye on providing solutions for servers and the cloud.
LTS or long-term support releases happen every two years, whereas Ubuntu new releases occur two times a year. Canonical offer free, guaranteed security updates and support every time Ubuntu releases a new version.
What is the difference between Ubuntu and Linux?
Ubuntu, created in 2004, has quietly become one of the leading operating systems for the cloud. People often mistake Linux and Ubuntu to be the same thing, but they are not. The former is an operating system kernel, while the latter is a distribution of an OS, called GNU Linux.
By distribution, the industry refers to a variant. There are plenty of them, including Debian, Slackware, ArchLinux, or Gentoo. Ubuntu is a variant of Debian, and the primary differences between the are two releases schedule and versions of packages included.
People have adopted the name "Linux" to refer to every distribution of operating system that contains the Linux Kernel. Linux per se is an open source software, which means that its source code can be freely used, modified and redistributed.
On the other hand, Ubuntu is a project based on Linux. It is one of Linux's distributions, along with Fedora, Suse, Debian, and others. To sum up, all Ubuntu is Linux but not all Linux is Ubuntu.
Benefits of using a VPN on Ubuntu
If you want to protect your Ubuntu operating system from any unwanted encounters with hackers, malware developers, or even from censorship or surveillance, you will benefit from using VPN technology.
Virtual Private Networks, or VPN, are online tools that encrypt the user's content and IP address, providing an additional layer of security thanks to the construction of a "virtual" tunnel between the customer and the material it generates. The VPN brand administrates secure and remote servers to manage the information instead of the Internet Service Provider.
A VPN provides online security, privacy, and anonymous browsing, but they are also famous because of their ability to unblock content that is restricted because of geo-blocking measures. If you want to enjoy one of the best free or paid VPN for Ubuntu, you should look for a native Linux app (preferably,) fast speeds, robust security, a no logging policy, and the ability to access blocked websites around the world, so a broad server network would be ideal.
Is it wise to favour free VPNs over premium companies?
While free VPNs come with the clear benefit of having to pay absolutely nothing, there is always a price to pay if you acquire cheap things, and VPN technology is no exception. Free VPNs are not always the safest ones, so your Ubuntu operating system can be the victim of any of the threats associated with the online world if your content and identity aren't properly safeguarded.
Free VPNs come with few security features: you can seldom find a kill switch or DNS leak protection. In fact, some of them are known for logging user's activity and traffic, while most of them are slow and don't have enough servers. Always prioritize premium versions or brands above free ones, even if you use a strong, secure OS like Ubuntu.
Click here to check our recommended Paid VPNs for Ubuntu.
Best free VPN for Ubuntu
1. Hide Me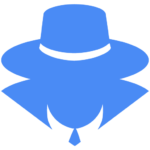 Hide Me offers a free version and two paid plans: the Plus ($4.99 per month) and the Premium ($9.99 per month.) It is one of the best free VPN services for Ubuntu because it offers excellent security and encryption plus the ability to unblock international content, albeit only in Singapore, the Netherlands, and Canada. Both paid plans have servers in 34 nations.
The Hide Me free service comes with 2 GB of monthly data, which is more than the majority of free VPNs have to offer. This brand will protect the content you share in your Ubuntu operating system with a variety of protocols, such as IKEv2/IPsec, IKEv1/IPsec, OpenVPN, SSTP, PPTP, and L2TP/IPsec, and the SoftEther client software.
Pros:
Numerous protocols to choose from
2 GB of monthly data
Secure and private
Free plan limitations:
Not too many servers in the free version
Speeds are middling
A 2 GB monthly data transfer cap. The Plus plan has 75 GB, and the Premium has no limits
Only three countries available in the free version
No SOCKS proxy
No simultaneous connections
For no limitations, check these VPNs.
---
2. SaferVPN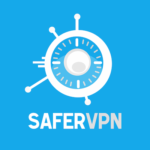 SaferVPN excels in privacy and security measures. Despite Linux, and specifically Ubuntu, being very secure, you can always benefit from an extra layer of protection, and SaferVPN is one of the best free VPN for Ubuntu because it can provide it.
Although the customer support department is not the best and the speeds are relatively mediocre, SaferVPN is a solid choice to offer protection and access foreign content in Ubuntu.
It has access to servers in 35 nations, with five simultaneous connections and a kill switch. It costs $10.99 per month, but it has a 24-hour free trial, a 30-day money-back guarantee, and a free Chrome browser extension with no limits.
Pros:
30-day money-back guarantee
24-hour free trial
A free Chrome browser extension
A kill switch
Free plan limitations:
No free plan per se
The monthly cost is quite expensive
Not the fastest VPN
There is no free plan per se, only a day-long free trial, and a month-long money-back guarantee
It has a free browser extension, but just for Chrome users
For no limitations, check these VPNs.
---
3. Hotspot Shield
Among freemium offerings, Hotspot Shield is among the best for Ubuntu users. Of course, the paid version (named Hotspot Shield Elite) is miles better than the costless plan, but that doesn't mean that the latter is bad.
Hotspot Shield free does run some ads (they have to make money somehow, don't they) but it provides users with a generous 15 GB monthly data cap and fast speeds while maintaining an attractive design and user interface.
Pros:
Slick user interface
High speeds, even in the free version
The free plan's data cap is very generous
Free plan limitations:
It does run some ads
There are only American servers in the free version
Not very privacy-oriented
For no limitations, check these VPNs.
---
Best Paid VPN for Ubuntu
1. ExpressVPN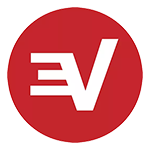 It is, arguably, the best VPN for Ubuntu users because of its lightning-quick speed, AES 256-bit encryption, SHA256 authentication, DNS and IPv6 leak protection, kill switch, and other fantastic security features.
ExpressVPN is not cheap, checking in at $12.95 per month, but it is more than worth the effort. It has servers in 94 countries, support for various security protocols, a 30-day money-back guarantee, and a fantastic customer service.
Pros:
Servers in 94 countries
Extremely secure
A kill switch, DNS leak protection, and split tunneling
Several protocols to choose from
Best Deal: $12.95 $6.67/mo for 15 Months
30-Days Money-Back Guarantee
---
2. NordVPN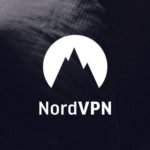 NordVPN is a little pricey ($11.95 per month) compared to the rest of the industry, but it is also a quality offering. It implements the double VPN protection, as well as DNS leak protection and a kill switch. Top encryption is also part of the brand.
NordVPN has the capability of connecting up to six simultaneous devices. Also, it offers a three-day free trial and 30-day money back guarantee. It surpasses 5,000 servers in 61 nations around the world, both being impressive numbers.
Pros:
A giant server network
Impressive security features
Very enticing discounts for long-term plans
Best Deal: $11.95 $2.99/mo for 3 years plan
30-Days Money-Back Guarantee
---
Conclusion
In conclusion, Ubuntu is one of the most secure operating systems in the market, but if you want to take your safety to the next level while being able to stream and play content from restricted sites, hiring one of the best free (or paid) VPN for Ubuntu is a fantastic idea.