YouTube is a fantastic video sharing platform owned by, you guessed it, Google. It provides users around the world to enjoy clips about anything, as well as commenting on them, giving a "thumbs up" or "thumbs down" rating, subscribing to channels, and interact within a fun and educational environment.
However, not all countries and governments seem to agree on the last sentence. YouTube is not "fun" or "educational" for everybody, most notably governmental authorities that apply repression and censorship to their people. Such is the case of Iran.
It is no secret that Iran political authorities want to know everything that their citizens visit, and to limit their ability to go to specific sites. There aren't many rights for Iranians, sadly. Since 2006, and including the 2009-2012 Green Revolution, restrictions of Internet use began to increase.
Iran's content filtering techniques
As you can see, it is in the best interest of the Iranian government to detect what their citizens are doing online. Whether that is the right thing to do remains highly debatable, but we will move on with the explanation nonetheless.
The country's tech and informatics department implement content filtering in three phases: a preventive one, an interceptive one, and a reactive one. The first includes URL blacklisting, HTTP host and keyword filtering, DNS redirection, content-control software, and speed limitations, and the intention is preventing citizens from entering blocked sites.
Deep packet inspections, man-in-the-middle methods, and traffic analysis are encompassed within the interceptive measures, which aim to track people who silently attempt to circumvent the preventive stage.
The reactive actions are the direct measures taken when the government spots someone that has attempted, or succeeded in some way, to open blocked platforms. They range from connection throttling, periodic blocking of SSL, and jail time.
Iran's YouTube ban
Now, Iranians can't access many news sites and social media platforms, including YouTube. The first block came in December 2006, after a sex scandal caused authorities to deem the network as morally unacceptable. After a brief lift of the measure, it was put back in place after the 2009 presidential elections, and then again in 2012 because of a controversial movie trailer.
Users reported that YouTube was freely available for a few days at the start of 2016, but after January 20, it was blocked in all the Iranian territory. Now, the platform can only be accessed by some educational institutions, television shows, celebrities, and elected politicians; and although there are rumblings that the service will become available soon, right now it is blocked.
Entering any of the blocked platforms in the country may be a challenge, and you risk imprisonment and severe punishment if you are caught. However, to improve your chances of unblocking YouTube in Iran, you need the best free VPNs in the industry.
VPNs are Virtual Private Networks, which are encryption tools that can hide and reroute your data and your current location with the intention of appearing to be connected from a different nation than Iran. You can borrow a foreign IP address, which is the one that YouTube servers will see, thus granting access to the network.
These apps can mask your online identity and lend you a new one, providing privacy, security, anonymous browsing, and access to geo-blocked sites. The VPN technology creates a virtual tunnel for your traffic to pass, away from Iranian ISPs (Internet Service Providers) and other external agents.
Should you use a free VPN for opening YouTube in Iran?
If you choose one of the best free VPN for accessing YouTube in Iran, you will be ok. However, make sure the brand is reliable, and the encryption is robust since you wouldn't want to be flagged as a VPN user in the country.
Paid brands are far more reliable, they don't cap your bandwidth or speed, they seldom keep and share logs your activity, and they have bigger server networks than costless options.
Check here the best Paid VPN to unblock the web in Iran.
---
Best free VPNs to access YouTube in Iran
1. ProtonVPN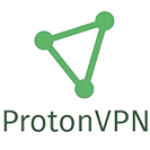 Initially developed to help activists and bloggers bypass censorship measures, you can tell that ProtonVPN is among the most secure VPN brands in the market. It is a freemium service that prioritizes data privacy without sacrificing much regarding speeds, which makes it one of the best free VPNs to unblock YouTube in North Korea.
The interface is modern, there is support for P2P activity and TOR, there are no DNS leaks, and it has the Secure Core feature, although not for the free plan. Speaking of modes, there are four: Free, Basic, Plus, and Visionary.
Pros:
Excellent security and top encryption
Speeds are more than acceptable
Easy to install and use
It supports P2P and TOR
Free plan limitations:
The free plan is limited
The Plus ($8 per month) and Visionary ($24 per month) plans are relatively expensive
No Secure Core
Only three countries are available for connection. The paid plans have significantly more
No simultaneous connections
Low speeds
No Secure Streaming or ProtonMail
---
2. Windscribe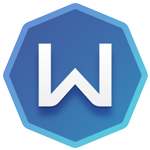 Another freemium VPN, Windscribe's free plan is better than the vast majority of the industry because it comes with a generous 10 GB monthly data cap, a perfect setting to watch YouTube videos in Iran without any restrictions.
Besides, Windscribe is relatively secure and has no leaks or viruses, and has a strong track record of protecting people's privacy.
Pros:
A free and a paid plan
A high data cap in the free plan
Secure encryption
Works with Netflix
A free Chrome extension
Easy to use
Free plan limitations:
Not the fastest VPN in the market
Based in Canada
A monthly data cap, albeit a high one
The free version has servers in 10 countries, while the paid one surpasses 50
---
Best paid VPN to unblock the web in Iran (Highly recommended)
1. ExpressVPN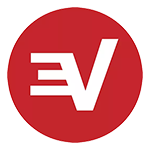 ExpressVPN is the best VPN to access YouTube in Iran, free or paid. It combines robust AES 256-bit encryption with some of the best speeds in the market and one of the broadest server networks available, with over 1,000 virtual locations in 94 countries.
Your privacy is guaranteed with ExpressVPN. Not only it has all the protocols you can imagine (OpenVPN, L2TP/IPSec, SSTP, IKEv2, and PPTP) but it also has a clear no logging policy, DNS leak protection, a kill switch, and split tunneling.
Pros:
Very fast VPN
Multiple protocol availability and platform compatibility
Excellent customer service with live chat, tutorials, videos, manuals, and guides
AES 256-bit encryption
Servers in 148 locations and 94 countries
Unlimited bandwidth, speeds, and server switching
TRY RISK FREE: 30-Day Money-Back Guarantee
Best Deal: $12.95 $6.67/mo for 15 Months
30-Days Money-Back Guarantee
---
2. NordVPN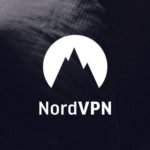 Being based in Panama and with a strict no logging policy, NordVPN is one of the safest VPNs for your browsing experience and YouTube streaming in Iran. It is highly secure and compatible with almost all of the known platforms, devices, and operating systems.
The double VPN feature adds to your safety, while the good speeds are suitable for HD streaming with no lags. The server network is massive, with over 5,000 virtual locations in 61 nations.
Pros:
It has apps for nearly all platforms
OpenVPN and 256-bit encryption
Double VPN
TOR over VPN
TRY RISK FREE: 30-Day Money-Back Guarantee
Best Deal: $11.95 $2.99/mo for 3 years plan
30-Days Money-Back Guarantee
---
Conclusion
In conclusion, Iran is a country that exercises heavy censorship practices over its citizens. They can't freely enter most sites. If you want to unblock YouTube access in Iran, you should use one of the best free VPNs in the market. A couple of paid options, namely ExpressVPN and NordVPN, can work as well.