If you're a big sports fan than chances are good that you've wanted to bet on sports by placing a wager or three on a big game or event. After all, if you know the team well and understand all of the stats in the game you're watching there's a good chance that you will be able to predict what will happen.
This might seem crazy to some people but as a sports fan, you know that you can predict what will happen in a game based on your knowledge of each team's players, their playing style and their coach's training style. While there is definitely no guarantee in sports, having some knowledge definitely does place a factor. Of course, people who don't understand sports as well as others won't be able to see that.
What is Online Sports Betting?
Online sports betting is a big business- not that different from the business of casinos. The only thing is, on the internet, you have a wider range of options to choose from. You can bet on any sports: from soccer to football to little leagues and even Olympic games. You can also bet on things like the overall winner of a match, a particular player's performance, goals scored and more. It really just depends on how good your knowledge of the sport is.
However, in the US, there's been a law that prevents online sports betting. It has been in place for over twenty years, making it only permissible to bet in Nevada. However, as time has passed by, more and more states in the USA have created exceptions. In places like New Mexico, Arkansas, and Delaware, you can only bet in person while West Virginia, New Jersey, and Pennsylvania allow for online sports betting as well as in-person betting. These are the only states, out of the nine that do allow sports betting, that will let you do so online.
So, if you were planning on betting online, then we recommend that do so from these states. However, for states that don't allow sports betting at all, there are other options as well which we shall get to in more detail below on the section of How to Bet on Sports Online From the USA.
How to Bet on Sports Online From the USA
Fantasy Sports Leagues
For states that don't allow online sports betting, the next best alternative that you have is fantasy sports. There are multiple fantasy sports leagues available online that put you in the position of the manager, they give you a salary cap and you can draft players as you see fit. At the end of each day, whichever player has amassed the team with the best stats wins. It's not exactly the same thing as betting on real teams but it is hugely popular and might be the solution if your state doesn't allow you to make bets on teams online. If you want to bet on real teams and real games though, your solution is below.
How VPNs Help You Bet Online
Yes, this might be a bit confusing for you because this is an article about online sports betting. Well, we have a very good explanation for this. If you're not completely satisfied by fantasy sports and really want to bet than here's a solution for you: get a VPN.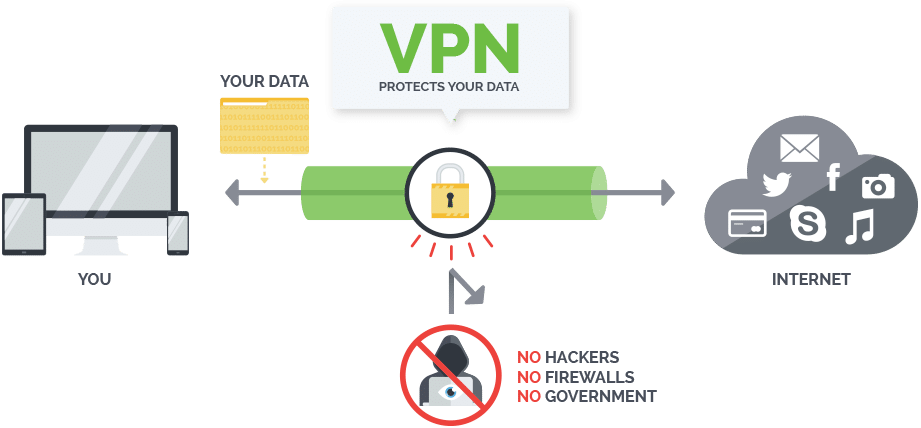 A VPN is a tunnel between your computer and the internet. It basically shields you off from the rest of the world as you browse the internet, creating a safe space from you away from prying eyes of the government and those with malicious intent like hackers. You can use a VPN to access sites that might have been censored or restricted in your region. This is because most VPNs allow you to change your virtual location to a region that does allow you to access the website you're looking for.
You could essentially use a VPN to place yourself in a state where online sports betting is allowed. However, if you choose to do so, be very careful about the VPN you use. Make sure that it does not record your web history, or you might find yourself in trouble with the law.
The recommended VPN
If you want our recommendation, then we recommend NordVPN.
When it comes to betting online, services like NordVPN help you not only hide your identity online but with the ability to access VPN servers around the world, they also let you make bets as if you were in a country (or state) where sports betting is legal and available. We managed to get an exclusive 66% of NordVPN.
3 Best Online Sports Betting Websites
These are the top 3 betting sites in the US. We've included these because they have the best reputation and are the safest to use. If you choose to access a sports betting site in a different country, let us know which country and we'll do some research on the best sites for you to use there.
Bovada

Bovada tops this list because it is well a reputed website that offers you the choice of playing in three different languages. Furthermore, it also has a full audit on the trail of all the bets placed and settled so you know that there's no cheating. There are many betting options from low to high ranged across the board and it also offers great bonuses for players who sign up for the first time.
To know more, visit: http://www.bovadaonline.com
BetOnline

Up next on our list in BetOnline and that is licensed and registered in Panama. It covers all major sports events and has new bets every day. In fact, the betting market goes live very early so you can make and adjust bets to games months in advance.
Visit: https://www.betonline.ag/ (]a VPN is required to unblock)
Intertops

Intertops has a great reputation and caters to the US sports market in general. It has a long-running sportsbook operation and is compatible with your mobile phone as well. In addition, it also has a 24/7 customer support service as well as strong promotions for the first time and regular players.
Visit: http://www.intertops.eu/ (a VPN is required to unblock)
Conclusion
As you can see, it's quite simple to bet on sports online in the USA. Of course, it's only available in three out of the nine states that allow sports betting but there has been a legislature change in May 2018 by the Supreme Court which will see as many as thirty-six states change anti-sports betting laws in the next five years. As of now, you can either use the trick we've told you about for online betting or you could play fantasy sports until your state passes a legislature in favor. It's really up to you but in the meantime, using a VPN like NordVPN won't harm you either and is the only way to unblock sites like BetOnline and Intertops. As long as the websites you use are legit, everything should be fine.
Have a nice day!