If you are traveling to Cuba, then you need to brace yourself regarding internet use. Accessing the internet in the country is not easy, let alone the strict government monitoring and insecurity of the available networks. Internet in Cuba is state-controlled which definitely means that the government monitors all activities.
The difficulty in accessing the internet in Cuba is seen as a design by the government to deter Cubans from accessing outside culture or information. Though the government has recently announced its efforts in making the internet accessible to everyone, they have contracted the Chinese government to do so. China is famous for its Great Firewall, and so Cuba is expected to move to into internet censorship as internet access grows. All these are simply calls for you to find the best VPN for Cuba, and we'll help you do exactly that.
The Need for a Cuba VPN
A VPN is super useful when it comes to internet access in Cuba. Here are a few reasons why:
Privacy
For privacy enthusiasts, knowing that the government controls the internet is enough to make you use a VPN. This is because the government likes always to be aware of whatever data is sent or received. They therefore snoop into all activities using keyword filters, and accessing anything that can draw attention can easily land you in trouble. A VPN can keep Cuban ISPs off your traffic by encrypting it and giving you a new IP address.
Security
Once you log on to the WiFi hotspots available in the country, you will get a warning from your phone, tablet, or laptop telling you that you are joining an unsecured network. The price for using the Cuban internet (well, apart from the high cost) is your security and privacy, and so you need to get the best VPN for Cuba.
Overcome Cuban Internet Censorship
The Cuban government doesn't practice a lot of internet censorship for lack of resources and infrastructure, but this trend seems to be growing. This is thanks to DPI technology that has been introduced by Chinese tech firm Huawei. According to a report from the Open Observatory of Network Interference (OONI), 41 websites of different types are blocked in Cuba. The most popular blocked service is the VoIP service Skype. To use it, you will have to connect your VPN to a server outside Cuba. The other blocked websites are majorly independent media news outlets and sites that are known to have critical content of a political nature.
However, it's not only the Cuban government that restricts sites and services in Cuba. Some American multinational companies also block some of or all of their services from being accessible in Cuba. A big name here is Google, which disallows its App Engine service from Cuban users. This is due to the United States' economic embargo on Cuba. "There are a number of restrictions on Google's ability to offer our full range of platforms and services in every region," a Google spokesperson said. "For example, in compliance with US law, a number of services aren't available within certain countries including Cuba.
 To use such services you definitely need the best VPN for Cuba.
Unblock Restricted Content
While this might seem a bit similar to the above point, it's quite different. Coming from a different country, there are various services that you have gotten used to, but they are not available to Cuban users due to copyrights and licensing issues. A good example is if you use services like Hulu, Spotify, BBC iPlayer, etc. For you to be able to use such, you will need to connect your VPN to a server in your home country, or a region where it's available.
Beat ISP Throttling
One strategy of the Cuban government of reducing outside influence as well as saving resources on public hotspots is by throttling the internet. While some hotspots are just slow, others are fast on services like browsing, accessing email, etc. However, whenever you try streaming a video, you will have to wait for centuries thanks to ISP throttling. With the best VPN for Cuba, you will be able to circumvent this.
Best VPN for Cuba
To save you from the hassle of looking for the best VPN for Cuba or the mistake of choosing the wrong one, we drafted a list for you. These VPNs are carefully selected putting into consideration all the internet drawbacks in Cuba, as well as the capabilities of the VPNs themselves.
This has been the top VPN for 2018, and it's the best VPN for Cuba. The VPN is registered in the British Virgin Islands which puts it beyond the reach of the NSA and the invasive UK privacy laws. ExpressVPN is one of the fastest speeds you will find, and so it won't bring your already slow Cuban speeds down. Actually, you may even end up with a faster connection. The VPN boasts 2,000+ servers in 94 countries and 148 locations.
ExpressVPN has inbuilt technology to overcome government censorships, and you will have servers from all over the world to choose from. Its security is beyond reproach, and the VPN doesn't keep any logs. For any subscription, you get a no-questions-asked 30-day money-back guarantee!
Highlights:
Super fast
Excellent clients
Strict No-log policy
24/7 live chat support
Strong server network
3 simultaneous connections
Based in the British Virgin Islands
Best Deal: $12.95 $6.67/mo for 15 Months
30-Days Money-Back Guarantee
Click to SAVE 49% of ExpressVPN
---
NordVPN is another top VPN for Cuba. The VPN is registered in Panama, and it's known for its world-class privacy and security, as well as having the largest server network (5000+ servers in 62 countries). NordVPN doesn't keep any types of logs including connection stamps, and so it offers the best kind of privacy that you can get. Its security is also superb thanks to solid encryption and advanced features like CyberSec.
NordVPN also works in countries with Deep Packet Inspection. The VPN actually has servers dedicated for that particular task, and you can turn the option on under settings. NordVPN is easy to install and use, and you will have a hassle-free 30-day money-back guarantee.
Highlights:
No logs
24/7 Customer Care
5000+ servers in 62 countries
Process-specific Kill Switch
Obfuscation features
6 simultaneous connections
30-day money back guarantee
Registered in Panama
Best Deal: $11.95 $2.99/mo for 3 years plan
30-Days Money-Back Guarantee
---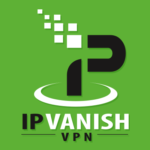 This is another top VPN service, and it's known for its top-of-the-class speeds. Although, it's based in the US, the VPN doesn't keep any of your usage logs. IPVanish claims to be the only tier-one VPN service thanks to the fact that they completely own and manage their server networks. The VPN has a total of 1100+ server in 60 countries.
IPVanish has a feature called "scramble." This is an obfuscation technology which beats DPI by disgusting OpenVPN traffic as regular HTTPS traffic. The VPN also has solid security and advanced features like split tunneling that enhance usability. On subscription, you get a 7-day money-back guarantee period.
Highlights:
Zero logs
Excellent speeds
10 simultaneous connections
Own and manage own network
7-day money-back guarantee
Best Deal: Use Code: DROID20 to apply discount of $11.99 $5.20/mo for 1 year plan
7-Days Money-Back Guarantee
---
How about a Free VPN for Cuba?
There are free VPNs that you can use while in Cuba, but we would like to advise against them for various reasons.
First, these VPNs are generally slow. When you combine the slow internet in Cuba with a free VPN, you can end up having no internet at all! Secondly, these VPNs tend to keep logs of your activities, and others use encryption standards that can be easily broken down. In a country with strict government internet monitoring like Cuba, you need to do your best to avoid a free VPN.
Free Hack: If you don't want to spend money on a VPN for Cuba, the above VPN services offer a money-back guarantee period. We have tested these services, and they honor their promise. Whenever you feel like asking for your money back, just contact their live chat support.
However, you may find this unnecessary due to the performance and benefits brought about by the VPN. Even when you come back to your country, you need to have a VPN at this day and age. ISP and government snooping is on the rise, and so is the war against illegal streaming and torrenting. To remain private and secure, you need a reliable VPN like the ones outlined above.
Wrap up
Cuba is a beautiful country, and you will love it if you are planning on visiting. However, it won't be your favorite country when it comes to the Internet. You don't have to worry much about that though, as you can use a VPN to beat ISP throttling, unblock restricted sites, and hide your activities from the snooping government. With any of the above VPNs, you'll be good to go!