Top Best Free VPN 2020
With the ever-increasing ISP and government snooping as well as cybercrimes, VPNs have become crucial tools. Good news is even if you are on a budget, you can still get the privacy and security that you are looking for without having to pay anything out of your pocket. This is thanks to the availability of free VPNs. Unfortunately, most VPNs in this category can't be trusted, but we have tested various VPNs to come up with a list of the best free VPN 2020. As a bonus, we'll also show you how you can even use the most expensive VPN free of charge!
What's the Catch?
Well, there has to be a catch when it comes to free products. This is because the VPN service providers have to earn in some way, whether you pay them or not. Unfortunately, some free VPNs can end up costing you more than the few bucks you would have paid for a premium VPN. This is for example in cases where a VPN decides to sell your data to third parties or even government organizations. If you used such a VPN thinking that you were private and secure, your bubble is easily busted.
Thankfully, there are still free VPNs that are a bit reputable. These are the type of VPNs that have good premium service but still offer a free tier that doesn't require you to pay a penny. Unfortunately, such VPNs impose some tough restrictions to preserve their resources, and also to entice you to upgrade to their paid service. With such free VPNs, you will have to deal with the restrictions below:
Limited Servers
Unlike premium VPNs, all free VPN plans only give you access to a few VPN servers. The average among the best free VPN services is about 6 servers. This means that if you wanted a VPN to help you overcome geo-restrictions, your desired country might not even be available! Further, you will be bunged with many other users on the same server since, after all, the service is free.
Bandwidth & Data Caps
Data and speed limits are the most annoying restrictions. Some VPNs offer you as little as 1 GB a month, which means that you can't even use the VPN for streaming. Further, the speeds that you get with these VPNs are always capped, making your VPN experience quite frustrating. Check our list of the best paid VPN for unlimited Bandwidth.
Limited Services
Unlike premium VPNs that try to offer you the best features possible, free VPNs always limit features. This applies even when the VPN has the features in the app, and you will have to upgrade to use them. The most common limited feature is the Killswitch. With a free VPN like Hotspot shield, you also can't select a specific server.
Security & Privacy
Implementing robust security features is quite expensive, and so you won't get that even with the best free VPNs. Some of the untrustworthy free VPNs even end up selling your data, something that greatly undermines the idea of privacy.
Nevertheless, you can still get some decent free VPN services is you choose your VPN well.
If you would like to get a Premium VPN instead, click here.
Top 4 Free VPNs 2020
We have compiled a list of the best free VPN 2020 that won't give you much to worry about.
1. TunnelBear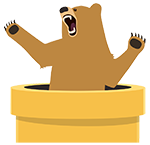 TunnelBear is a VPN with some interminable sense of humor that they use everywhere, but it's a pretty serious VPN service. This is especially after its acquisition by security giant, McAfee. The VPN started in 2011, and it aims to provide a "Simple, private, free access to the open Internet you."
Their free VPN plan is quite good, and the VPN promises not to log activities of even the free users. The VPN allows you to use all features for free, and that's why it ranks number one in our list. This includes the Killswitch and GhostBear, their stealth mode. Your bandwidth is however limited to 500 MB, which can be increased by an extra 1 GB by tweeting about the company.
Free Plan Limitations:
0.5-1.5 GB Data cap
No P2P allowed
Average speeds
Don't you like limitations? Click to check the best paid VPN with great discounts.
---
2. Windscribe VPN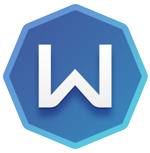 Windscribe is a VPN that has grown extremely popular within just under 3 years of existence. Their free plan is very liked because of the generous data limit that Windscribe provides. The VPN also offers rare features like ad-blocking via a browser add-on and even P2P support.
Windscribe has a data limit of 2 GB, which increases to 10 GB if you register with your email. This is quite generous and makes Windscribe one of the best free VPNs 2020. Unfortunately, you will get stuck with only 10 servers if you go for the free plan.
Free Plan Limitations:
10 servers
10 GB Data transfer
Speed: Up to 30Mb/s
Don't you like limitations? Click to check the best paid VPN with great discounts.
---
3. Hide.me VPN

Hide.me is a top VPN service registered in Malaysia, a good location for a VPN service. The VPN has grown quite popular, thanks to their good features and a free plan. With this plan, you can get features like automatic WiFi protection and even an automatic Killswitch. The VPN also promises zero logs for both free and paid users, and you can use P2P.
However, you will be restricted to only three server locations which are Canada, the Netherlands, and Singapore. Your bandwidth will also be limited to only 2 GB a month, which can only be used for light tasks light browsing. Hide.me guarantees fastest possible connection available on the free servers.
Free Plan Limitations:
3 server locations
2 GB Data transfer
Don't you like limitations? Click to check the best paid VPN with great discounts.
---
Hotspot Shield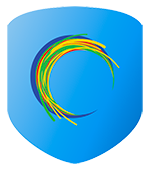 If you are looking for the fastest free VPN service, this one is for you. Hotspot Shield offers excellent speeds with minimal effect on your internet connection. The VPN free VPN is quite simple and connects you in a single click. The VPN promises not to store your IP address or activities, but being based in the US will definitely affect your privacy.
Hotspot Shield limits free users to only 500 MB a day. Though this is not enough to stream or torrent, it's quite generous considering that it's renewed daily. You can't choose a server with the VPN app, and you will always be connected to the US. However, there's a browser extension that gives you up to 15 countries to help overcome geo-restrictions. The free version of Hotspot shield is ad-supported, so you need to brace yourself for that.
Free Plan Limitations:
The VPN app only connects to the US
Comes with ads
No configuration options
Don't you like limitations? Click to check the best paid VPN with great discounts.
---
You can get a Premium VPN for Free
The limitations placed on free plan VPNs can be quite annoying. This is especially if you want to get a VPN for streaming or to overcome specific geo-restrictions. Such should make you consider going for one of the best premium VPNs, especially since you can use one free of charge.
This can be done by taking advantage of their 30-day money back guarantee. Most reputable VPNs don't even bother you when you cancel your subscription by asking for your money back. We have a selection of such VPNs that you can use without restrictions and still get every coin back.
Note: We have tested all these VPNs, and they are true to their word.
Best 3 VPNs 2020 (No Limitations) 🏆
1. NordVPN🥇

NordVPN is the most improved VPN in the recent years, and it now boasts the largest server network among all VPNs. The VPN is registered in Panama, a country with very friendly data retention laws. Thanks to its jurisdiction, NordVPN offers a Zero logs policy.
The VPN has a server network of 5100+ servers spread across 62+ countries. Among these are special servers dedicated for tasks and services such as P2P, dedicated IPs, Onion over Tor, and double VPN. The VPN also has features that include an automatic kill switch, multiple protocols, and DNS & IPv6 Leak Protection.
NordVPN is known for its excellent balance of all functions, and they have a 24/7 live chat support system in case you need any help. You will also get a hassle-free 30-day money-back guarantee with the VPN.
Very good speeds
Biggest server network
24/7 Customer Care
6 simultaneous connections
30-day money back guarantee
Best Deal: $11.95 $2.99/mo for 3 years plan
30-Days Money-Back Guarantee
---
2. CyberGhost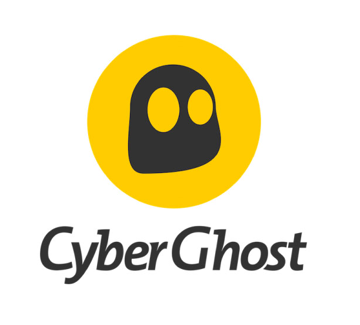 CyberGhost has improved a lot during it's 15 years of existency and now is better then ever. The VPN is based in the Romania, a region outside the reach of the stringent data retention laws. CyberGhost therefore confidently promises to offer you a strict zero logs policy.
The VPN has a remarkable server network of 6164+ servers spread across 112 locations in 89 countries. This kind of a server network opens up any region of the world for you. The VPN is well known for its excellent security and privacy grade and also for the great user interface across all devices. CyberGhost has features like dedicated servers to unblock streaming services (like Netflix, Hulu, BBC iPlayer), dedicated servers for torrenting, smart rules, multiple protocols, and DNS & IP Leak protection. You will be eligible for 45-day no-questions-asked money back guarantee.
Excellent Speeds
Unlimited Data usage (Bandwidth)
P2P / BitTorrent allowed with dedicated servers
Unblocks streaming servers like Netflix, Hulu and BBC iPlayer
24/7 customer support
45-day money-back guarantee
$12.99 Best Deal: $2.75/mo for 3 Years plan
45-Days Money-Back Guarantee
---
3. IPVanish

IPVanish is a favorite among many because of its superb speeds, performance, reliability, and solid security and privacy. It is one only two tier-one VPNs for the fact that the company owns and operates its entire server network and architecture. This is a big boost to reliance and privacy. Though based in the US, IPVanish promises not to keep track of any of your activities.
The VPN has a server network of 1000+ servers in 60+ countries, and a pool of 40,000+ IP addresses. Considering that they own all of them, this is quite commendable. IPVanish has solid AES-256 encryption and various multiple protocols that you can choose from. The VPN has the following features: Kill switch, obfuscation technology, unlimited P2P, SOCKS5 Proxy server, and DNS & IPV6 Leak protection. All plans are eligible for a stress-free 7-day money back guarantee.
Highlights:
Cheaper than the top 2
Excellent speeds
5 simultaneous connections
24/7 customer support
10 simultaneous connections
Best Deal: Use Code: DROID20 to apply discount of $11.99 $5.20/mo for 1 year plan
7-Days Money-Back Guarantee
---
Wrap Up
While free VPNs let you enjoy the various benefits of using a VPN, they have huge gaping holes in terms of the privacy, security, and general service. Paid VPNs may cost you a few bucks, but choosing among the given ones will prove worthy every cent. You won't have to deal with limited bandwidth, poor speeds, few servers, etc. Rather, you will open up a new private, secure, and unrestricted world!
Suggested Articles: