China is a culturally rich country, with millenary traditions and unique architecture, art, and customs. It is an enormous nation, and the world's most populated, too. However, governmental authorities are incredibly conservative and protective of their assets and ideologies, and they often restrict the people's access to international content, pages, and services.
The "Great Firewall" of China is a wordplay referencing the country's prohibitive Internet access and the internationally famous monument. It is, however, a negative development for Chinese people wanting to enjoy Internet freedom.
The legal measures and technological tools that the nation uses to regulate the sites that their people visit are called The "Great Firewall" of China. Chinese people can't access external web pages of government selection, which is a way of digital censorship. Sites that have become so widely popular around the world, such as Google, Gmail, Facebook, Youtube, and others, are inaccessible.
The existence of China's Great Firewall is the primary reason behind the popularity of VPNs in China. To enter those sites and other blocked services, such as WhatsApp, people need to acquire another country's IP address, albeit temporarily, and Virtual Private Networks (VPNs) are perfect tools to achieve that.
VPNs are online resources that encrypt the user's content (traffic, browsing history, and search patterns) and IP address (which shows its location,) rerouting all the information to remote servers away from the claws of data-logging Internet Service Providers, hackers, online advertisers, malware developers, and governmental surveillance or censorship measures.
VPNs come in the form of online apps provided by brands available on the Internet. These companies can offer either free VPN services or paid ones. The latter are considered better because they have a continuous money flow that allows them to invest in servers, infrastructure, marketing, and other things, but the former can also have their uses.
Best free VPN services for China:
1. Tunnelbear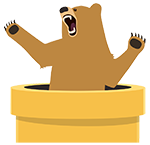 It is a Canadian-based VPN company with an attractive, fresh design and interface, elements that make for a user-friendly service. With TunnelBear's GhostBear, users can bypass the Great Firewall of China with virtually no issues. It has a clear and concise privacy policy, and it is very straightforward to download, install, navigate, and use. It is of the "freemium" variety, which means that it provides a free service, but if customers want to enjoy all the features, they must upgrade to a paid plan.
Pros
TunnelBear is genuinely one of the best free VPN for China, despite capping user data at 500 MB per month (with the ability to go up to 1 GB.)
Doesn't show ads as most free VPNs do.
Unblock services such as Weibo, WhatsApp, Gmail, Twitch, Facebook, and Twitter, as they wouldn't be able to use them without VPN.
Free Plan Limitations
Slow downloading speed.
No Live-Chat Support.
No servers in South America or Asia.
---
2. Hotspot Shield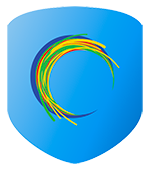 Hotspot Shield is another "freemium" service that has some advantages and drawbacks. For example, it lets users enjoy 750 MB of free data per day, an unprecedented number in the VPN industry.
Pros
Hotspot Shield has generally earned positive reviews about its server network, performance, speed, and ability to block connections to malicious websites.
Upgrading to the Hotspot Shield Elite version, which is the paid one, will offer people in China the ability to access 24 nations from there.
Free Plan Limitations
The free version only has US servers.
Endure ads while using the free Hotspot Shield VPN for China.
Cost of the Elite version is high $13 per month.
---
3. Windscribe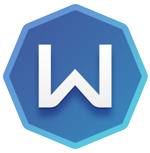 Windscribe is one of the best free VPN for China, with a 10GB monthly data cap, browser extension with adblocker, and the availability of the UDP, TCP, and TCP via Stunnel protocols.
The Windscribe service also allows for an unlimited number of devices connected to the same account. Chinese people and travelers visiting the country prefer this option because of its ability to access Netflix and the allowance of P2P activity.
Pros
Connected to unlimited devices.
It can unblock Netflix and other geo-restricted websites.
Windscribe allows torrenting and P2P activities.
Free Plan Limitations
Premium version is bit slow.
The VPN is based in Canada.
No live chat support.
They saved logs but for a limited time.
---
4. Hide Me

Hide Me is considered by some the absolute best VPN for China, free or not. It has an amiable 2GB data cap per month and excellent speeds considering that it involves no expenses whatsoever for the user.
However, there are some caveats, too: Hide Me only offers three server locations for free. But that situation is more than compensated with fast speeds, a sound privacy policy, and a robust track record of security and privacy.
Pros
Free VPN tunnel.
Free proxy services.
Zero logging policy.
Free Plan Limitations
A limited number of servers and countries.
The paid version is expensive.
No guarantee for the uptime.
Not able to unblock Netflix and Hulu.
---
5. Betternet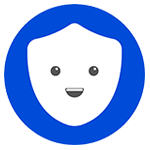 If you plan on doing heavy browsing while in the great People's Republic, Betternet is without a doubt one of the best free VPN for China because it lets users share an unlimited amount of data per month.
However, only US servers are accessible in the free plan. It has a paid option that has more available features, though. Yet, you need to be careful about one thing: Betternet is very open about the fact that they keep logs, so it may not be your first choice if you are looking for a privacy-first VPN brand.
Pros
Unlimited data monthly.
Common encryption and protocols.
No adverts only on the paid version.
7 days free trial.
Free Plan Limitations
Keep logs in a free version.
Without kill switch.
The free version is too slow.
Only US servers are available in free version.
The privacy policy is not good.
---
Best paid option: ExpressVPN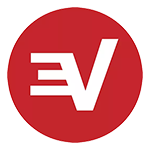 If you don't mind spending a few bucks, ExpressVPN is the best paid VPN option for China. It is reliable, resourceful, and it works in the People's Republic, letting you access the blocked content of all types and at all times.
It surpasses the 1,700 servers in 94 countries, offering fast speeds and all the protocols you can think of. Its privacy policy is clear and concise, and it uses military-grade encryption to protect your content or identity to fall at the hands of the government or Chinese websites.
ExpressVPN offers apps on all operating systems and allows customers to connect up to three devices at the same time.
Best Deal: $12.95 $6.67/mo for 15 Months
30-Days Money-Back Guarantee
---
Conclusion
In conclusion, use one of the best free VPN for China if you plan to travel there or if you live there, but you are another victim of the Great Firewall. TunnelBear is the best all-around service, while Hotspot Shield offers a fine combination of no-log policies and a high monthly data cap. Betternet keeps logs but has no such limit, and if you want to spend a little, look no further than ExpressVPN.
You may also like: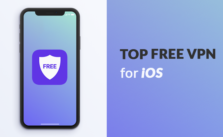 Apple devices are generally more secure to malware than their competitors, but they don't offer any extra internet privacy or...
Read More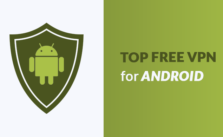 A virtual private network is your first line of defense against online threats and other related vulnerabilities. A VPN protects...
Read More