The internet is very wide, and the amount indexed by Google is only a tiny fraction. What you see is usually referred to as the "surface web." The huge chunk not indexed by Google is referred to as the "deep web." One part of the deep web is the dark web.
The dark web is kept hidden by purpose, and it is commonly associated with marketplaces for illicit goods like firearms, narcotics, stolen credit cards, etc. There are also even darker corners where people can hire hitmen, access child pornography, and such like. However, the dark web doesn't necessarily have to be that bad as you can still use it for some good stuff like accessing content that is restricted in your region, various forums and chatrooms, private gaming servers, etc.
Accessing the Dark Web
 The dark web can't however be accessed in a regular way, and the simplest way to access it is through Tor. Tor (The Onion Router) is a network of volunteer computers (routers) that give you a secure and anonymous connection to the internet. When using Tor, your data is sent through three different routers that encrypt your traffic and give you a certain level of privacy and security.
However, the Tor network isn't so private anymore, and there have been many arrests concerning illegal activities. Some of the Tor nodes are even controlled by NSA, meaning that they can see the data being transmitted on the network. The only way you can access the dark web safely is through the use of a private and secure Virtual Private Network (VPN). Thankfully, there are free VPN that you can use for this task.
A Free VPN for Dark Web
Free VPNs are virtual private network services that encrypt your data and send it over to a remote server without asking you to pay for the service. Through the process, your data is secured and you gain a new online identity via a new IP address.
However, if you think this sounds too good to be true, then you are right to some extent. Hosting a VPN requires money, and so these free VPNs have to get paid in some way. Some free VPNs can even sell your data to get income, and those that don't do that use ads for income, something that can get quite annoying. Thankfully, there are still some decent VPNs that offer a free plan to users in a bid to entice them to pay for the premium service or help out those that don't need heavy VPN use. These VPNs are however bound to have various limitations like:
Limited Servers
 Most free VPNs only offer you about 4 servers for use. This means that there's so much content that you still can't access, and these servers might even be far away from you (meaning slow speeds.)
Slow speeds
Free VPNs are normally used by very many other people, leading to the VPN being slow. Most of them even impose speed caps to preserve resources.
Data Transfer Limits
All free VPNs cap the amount of data you can transfer over their network. This means that they are not reliable for data-intensive services like streaming.
Privacy & Security
Free VPNs don't offer the privacy and security that the top premium VPNs offer, as some of them even keep logs of your activities. These logs can always blow up on you if you are not careful.
Check here the best paid VPN for no limitations.
Best Free VPNs for Dark Web
Nevertheless, there are still some pretty decent free VPNs, and here are the best free VPNs for Tor.
1. Hotspot Shield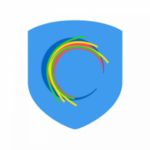 Hotspot shield tops our list for best free VPN for ark web primarily due to its speeds. Tor significantly slows down your speeds, and so do VPNs to some extent. You, therefore, need a VPN with great speeds like Hotspot Shield.
The VPN usage is however limited to only 500 MB a day for free users, which isn't much. You will also not be able to choose a server, as the VPN automatically connects you to a server in the US. For it to be free, the VPN is funded by ads.
Free Plan Limitations:
Can't choose a server
500 MB per day
Ads
---
2. Windscribe VPN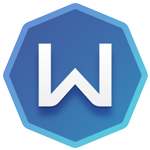 Windscribe is a VPN with a very decent free plan. The VPN performs exceptionally and offers a generous data limit, at least when compared to most other free VPNs. The VPN promises not to track or record your activities, though it's a bit worrying that the VPN is based in Canada. You will also be limited to servers in only 10 locations.
Free Plan Limitations:
10 servers
10 GB Data Limit
---
3. TunnelBear VPN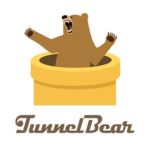 TunnelBear VPN doesn't have many restrictions, but data transfer is capped at only 500 MB per month. This can be increased by an extra 1GB by tweeting about the company, but that's still little for a whole month. The VPN however functions very well and doesn't limit your servers.
Free Plan Limitations:
Up to 1.5 GB Data cap
Average speeds
---
Best Paid VPN for Tor
If you want to use Tor with freedom as well as peace of mind, then you should go for the best VPN for dark web. These are premium VPNs that strive to offer you the best experience, and we have chosen the best two for you. Note that you can still use these VPNs for free as they offer you a 30-day money-back guarantee.
Best VPN for Dark Web: NordVPN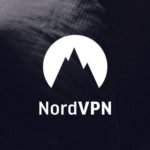 NordVPN is the best VPN for use with the Tor Network, as they even offer Onion over Tor feature. This means that your traffic first goes through the VPN, and it's then automatically redirected through the Tor network. This works great if you have apps apart from your browser that you'd like to use with Tor.
Further, NordVPN is one of the fastest VPNs at the moment. This is thanks to having the largest server network in the industry. The VPN has 5000+ servers distributed across 62 countries.
NordVPN is registered in Panama, a privacy-friendly country. This helps the VPN in keeping their promise of absolute zero logs, which is the kind of privacy you need with the dark web. We have managed to get you a 66% NordVPN discount , and you will still have a 30-day money back guarantee
Best Deal: $11.95 $2.99/mo for 3 years plan
30-Days Money-Back Guarantee
---
Best VPN for Dark Web Alternative: CyberGhost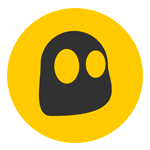 CyberGhost is one of the best VPNs at the moment, thanks to the drastic upgrades that have been put in place since the VPN was bought by an Israeli company. The VPN is registered in Romania, a country that respects the privacy of internet users.
CyberGhost is super-fast, and so it is perfect for the best VPN for Tor. The VPN doesn't log any of your activities, meaning that it ensures maximum privacy. One of the best features of the VPN is its client that contains modes for various tasks. This makes it easy to use even for novice users. We also have a 83% CyberGhost VPN discount for you, and you will still have an impressive 45-day money back guarantee period.
$12.99 Best Deal: $2.75/mo for 3 Years plan
45-Days Money-Back Guarantee
Click to SAVE 83% of CyberGhost
---
Wrap up
While Tor is great for offering you the anonymity you need, VPNs are superb with their privacy. Combining these two is therefore the biggest step towards achieving the theoretical 100% privacy and anonymity. With the best VPN for dark web, you will be able to browse the hidden part of the internet without any worries.