Free VPNs let you enjoy the benefits of a virtual private network without paying anything out of your pocket. This means that you can change your IP address and unblock certain content and even hide your identity from the ISP. But do they run these services for free? Of course not. As the adage goes, there is no such thing as a free lunch. If you are not paying for the product, you are the product!
Running a VPN service costs money. A VPN needs to have access to an internet connection that is capable of sustaining a high number of users, and a bandwidth large enough to accommodate the users. These two cost a lot of money, and the VPN will need to pay the server hosting company every month. It is therefore not possible for a VPN to maintain such without earning in some way. The way they make this money is now the concern.
5 Ways How Free VPNs make Money
Here's are some of the ways how they do it.
They track & Sell your data
The main sacrifice when you use a free VPN is your privacy. Free and privacy just don't go together. Most free VPNs explicitly state that they will collect your data whenever you are using the service. A recent CSIRO study investigated 283 VPNs and found that 75 percent of free VPN apps contained some form of tracking!
Free VPNs do this by inserting cookies, web beacons, and pixels. These are then used to collect information such as browser type, web pages you visit, time spent on those pages, access times and dates. The VPNs also collect personal information like your IP address, your name and email address, screen name, etc.
This is quite frightening, and so you should be afraid of these services. The data they collect is usually shared with other affiliate companies or sold to third-party marketing companies that analyze the traffic and give you targeted ads.
They give away your Email to Business Partners
Some free VPNs are usually interested in your email address not because they will use it to send you offers or communicate, but because they want to give it away. Most free VPNs usually have business partners such that when they give out your details, it won't be termed as "selling." You never know the people who are given such details, and it is very risky especially at this age of spam emails, crypto jacking, phishing, and ransomware crimes. Even worse, some free VPNs make you consent to let them access the personal details stored by your email address provider like Gmail. These include profile picture, birth date, gender, and preferences.
They Show you Ads
Most free VPN services present you with ads when using their service. For some like the free version of Hotspot Shield, you will have to watch an ad every time you try to connect. Other free VPNs bring the ads when you are browsing. While some people may not consider it a huge bother, allowing sponsors to display ads means that they have or collect information about you. Further, these ads just make the whole experience less enjoyable.
They Make Your Computer an Exit Node
Some free VPNs utilize your computer as a proxy endpoint for other users. This means that if you are in the US and a user in Turkey wants to connect to the US, his traffic can be tunneled through your computer. This was revealed in 2015 when Hola, once the 'king of free VPNs,' was found to be practicing it. This is very dangerous as your connection can be used for malicious DDoS attacks and illegal purposes (including child abuse). All that will be profiled as your traffic, and so it can land you in trouble.
They Set Limits on Purpose
The most reliable free VPNs are the ones that have a paid plan. These VPNs however set some tough limits on the way you can use the VPN. These include speed and bandwidth limits, data transfer limits, server limits, etc. While some of these are meant to regulate the use of resources, their main purpose is usually to lure you into upgrading to the premium service. This way, they will have made you a paying customer. Avoid upgrading most of these VPNs though, as their paid services are not the best in the market.
Why you should opt for a Paid VPN Service (Highly recommended)
While free VPNs compromise on their service delivery in order to minimize costs and try to earn some money, the best premium VPN services compete to provide the best to you. The best of them are registered in jurisdictions that don't force them to log or store customer data, and so the VPNs are able to implement a zero-logs policy. This means that nobody can see or access your data and even if an authority demands it, your VPN service provider won't be able to give something that they don't even have!
Further, premium VPN services have the resources required to provide top-notch services like high speeds, many features, huge server networks, and the ability to unblock streaming services as well as work in highly censored countries.
Here are the best paid VPN services in a nutshell.
Highlights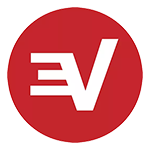 Superfast
Keeps Zero Logs
24/7 Live chat support
Solid privacy & Security
3000+ Servers in 148 Location in 92 countries
Works with Netflix
Easy to use
Allows P2P
Very compatible (including routers & browsers)
30-day money-back guarantee
Based in the British Virgin Islands
Best Deal: $12.95 $6.67/mo for 15 Months
30-Days Money-Back Guarantee
Click to SAVE 49% of ExpressVPN
---
Highlights
Keeps Zero Logs
Superfast
24/7 Live Chat support
Solid privacy & Security
Easy to use
5000+ Servers in 62 countries
Allows P2P
Works with Netflix
Very compatible (including routers & browsers)
30-day money-back guarantee
Based in Panama
Best Deal: $11.95 $2.99/mo for 3 years plan
30-Days Money-Back Guarantee
---
Highlights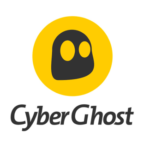 Keeps Zero Logs
Superfast
24/7 Live Chat support
3000+ Servers in 148 Location in 92 countries
Allows P2P
Easy to use (Dedicated modes for various tasks)
Solid privacy & Security
Very compatible (including routers & amazon Firestick)
Works with Netflix
45-day money-back guarantee
Based in Romania
$12.99 Best Deal: $2.75/mo for 3 Years plan
45-Days Money-Back Guarantee
Click to SAVE 83% of CyberGhost VPN
---
Highlights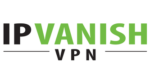 Keeps Zero Logs
Superfast
24/7 Live chat support
Completely own their network
Works with Netflix
Solid privacy & Security
Easy to use
1000+ Servers in 60+ countries
Very compatible (including routers & browsers)
Allows P2P
7-day money-back guarantee
Best Deal: Use Code: DROID20 to apply discount of $11.99 $5.20/mo for 1 year plan
7-Days Money-Back Guarantee
---
Wrap up
Going for a free VPN is quite risky, and it can easily do more harm than good to you. If you thought that you were going to protect your data with some of these free VPNs, you'd be better off with your ISP. You can check out our best free VPN guides for various tasks, but for privacy, we'd like to recommend that you spend a few bucks on a credible VPN like the ones we've mentioned above. Below each of them is an offer for all our readers, and you can feel free to choose the one you like most.