Netflix is the most popular Movie and TV Show streaming platform. Actually, an estimated 37 percent of the world's internet users use Netflix according to statistics. The video streaming service is now available in 190 countries of the world. However, if you are well versed with Netflix or you have traveled abroad with your Netflix subscription, you will have noticed that Netflix has different library catalogs for different countries.
These restrictions are implemented through geo-blocking technology that has become very popular amongst streaming services.
If you have just traveled out of the country, this can be quite frustrating as you won't be able to watch some of your favorite shows. Even if you live outside the regions with huge libraries, you may also want to get the maximum value from your subscription, and we'll show you exactly how.
Netflix Geo-restrictions
Though Netflix is available everywhere, the same content can't be provided to everybody. The reason behind this is licensing agreements with content producers as Netflix doesn't own most of the content on the platform. The distributors have deals in place with other networks in various countries which prevent them from selling the content twice. Netflix also can't distribute the content in countries that have not been agreed upon.
Whenever you open the app, Netflix first checks your location using your IP address and then presents you with the catalog meant for your location. Depending on where you are, your desired movie or TV show may or may not be available. For example, if you are in Italy, you'll have just over 3000 Netflix titles while US users have over 6000 titles.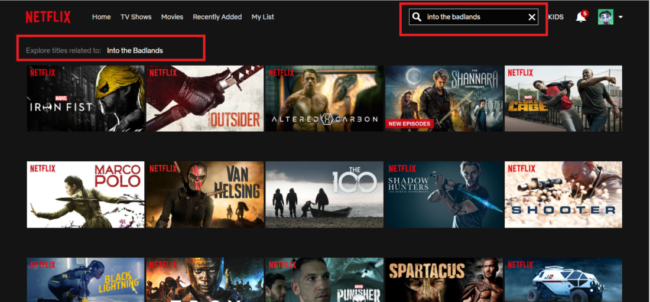 Thankfully, you can still unblock Netflix US, Netflix UK, or any other Netflix library with the help of a compatible VPN.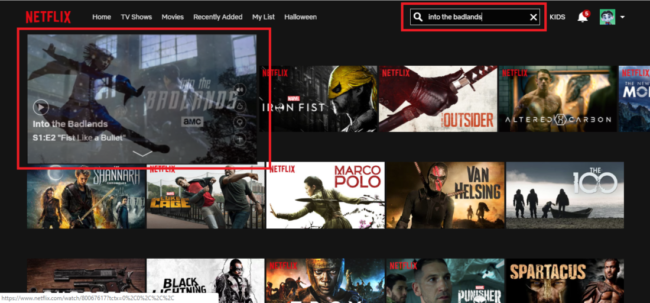 VPNs & Netflix
A VPN (short for Virtual Private Network) works by encrypting your internet traffic and re-routing it away from your ISP to a VPN server of your choice. This way, your ISP can no longer know what you are doing when online, and your geo-location is also spoofed with a new IP address. If you connect to a US server, you will be given a US IP address, and so Netflix will think that you are in the US and offer you the US library.
However, not all VPNs work with Netflix. In January 2016, Netflix announced that they would be blocking the use of VPNs on their service. This led to the blockage of almost all VPN services, and Netflix continues to monitor even the new VPNs. The move has left many VPNs useless when it comes to Netflix, but a few top VPNs still work with Netflix.
Best Free VPNs for Netflix 🏆
The ban on VPNs requires a VPN to continually keep on updating its servers and IP address, something that free VPNs can't afford. Even 98% percent of paid VPN services don't work with Netflix, leaving you with a minimal selection. We have tested over 50 VPNs, and we've listed three of the best VPNs for Netflix. Most of these VPNs offer a 30-day money back guarantee that you can use to test the VPN safely for a whole month. We have tested this promise on all the listed VPNs, and so you can enjoy unblocking any Netflix library free of charge!
1. StrongVPN 🥇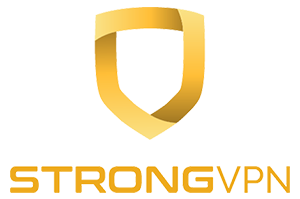 StrongVPN is one of the best VPNs for streamers, and it has everything from speed, performance and reliability to top of the class security and privacy. StrongVPN has a server network of 650+ servers in 26 countries.
100% Success Rate Unblocking Netflix: We've tested 6 servers and the 6 of them worked with Netflix, becoming the VPN with the biggest success rate to unblock Netflix!
StrongVPN is also fairly priced, and they now have 24/7 live chat support, which means, you can always ask them which are the best servers to unblock Netflix! 😉 Their money-back guarantee runs for 30days.
Highlights:
Zero logs promise
Super fast VPN servers
Strong Encryption
Many native Apps
Hassle-Free Money-Back Guarantee
Best Deal: $5.83/mo for 1 year plan
30-Days Money-Back Guarantee
---
2. NordVPN 🥈

Just two years ago, NordVPN was a small VPN struggling to survive. Now, the VPN has established itself as one of the top three VPNs. It is one of the best VPNs for Netflix due to its unbeatable number of servers and very high speeds, and of course the fact that it does work with Netflix. NordVPN has 5000+ servers distributed across 62 countries. The US alone has a staggering 1900+ servers in 20 cities.
66% Success rate unblocking Netflix: We've tested 6 servers and 4 of them could unblock Netflix seamlessly.
NordVPN is also known for its high-end security, and being based in Panama helps the VPN implement a strict zero logs policy. NordVPN has 24/7 live chat support and a 30-day money back guarantee.
Highlights:
Absolute No logs (Based in Panama)
Very high speeds
Largest server network
Up to 6 simultaneous connections
24/7 Customer Care
30-day money back guarantee
Best Deal: $11.95 $2.99/mo for 3 years plan
30-Days Money-Back Guarantee
---
3. ExpressVPN 🥉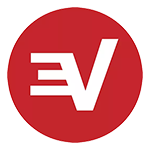 ExpressVPN is the best VPN for streaming, and also one of the best VPN for Netflix. The VPN is based in the British Virgin Islands, which puts it away from the reach of the NSA and the invasive UK privacy laws. The VPN has 2000+ servers distributed across 148 locations in 96 countries. The US, UK, and Canada are very well covered, and they are the regions with the largest Netflix libraries.
40% Success Rate Unblocking Netflix: We've tested 5 servers and 2 of them unblocked Netflix successfully.
ExpressVPN also has solid security and advanced features as well as a 30-day money-back guarantee you can use to unblock Netflix free. In case of any inquiries, they have 24/7 live chat support that is very friendly and knowledgeable.
Highlights:
Super fast
Strict No-log policy
Strong server network
24/7 live chat support
Based in the British Virgin Islands
Best Deal: $12.95 $6.67/mo for 15 Months
30-Days Money-Back Guarantee
Click to SAVE 49% of ExpressVPN
---
How to watch Netflix US from Abroad
If you already have a Netflix subscription, you now just need an account with any of the mentioned VPNs. In case you don't have a Netflix subscription yet, they always give a one-month free subscription and so you can sign up free.
For this procedure, we will work with StrongVPN which has the best pricing plans.
Download and install the VPN client on your streaming device. The VPN has apps for almost all devices. For the ones that don't support VPNs like Samsung and LG Smart TVs, you can install the VPN on a router.
Open the VPN app and sign in with your credentials.
Connect to the Ashburn, Dallas, or Las Vegas servers.
Now open Netflix normally and search for any video in the US library
Enjoy US Netflix from abroad. – If doesn't work for you, just get in touch with the customer support and they will tell you the best servers to unblock Netflix.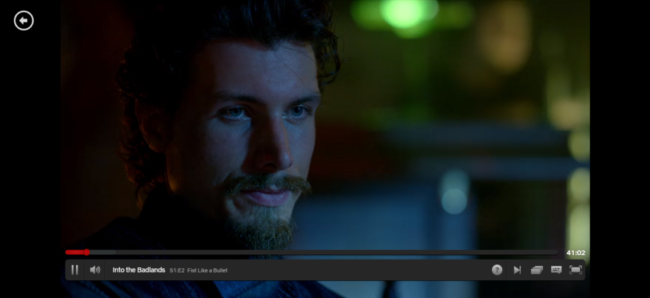 This procedure can still be followed with any of the above VPNs and for any Netflix library.
How to Resolve the Netflix Proxy Error?
Whenever you get this error when using a VPN with Netflix, it means that the IP address you are using has been banned by Netflix. Most VPNs have had their IPs banned, and so we recommend that you switch to any of the best VPNs for Netflix above.
In case you are using one of the three VPNs and you get the error, just switch to a different server, or contact the live chat support to get the various servers optimized for Netflix at that moment. You will be able to watch Netflix seamlessly.
Wrap up
Traveling out of the country or living in a country outside the US shouldn't limit your Netflix freedom anymore. While Canadians used to go south of the border to connect to US Netflix, both you and them can now travel to the US virtually and enjoy Netflix US or any other library from the comfort of your living room. Just sign up for your favorite among the three VPN choices above, and you will have unlocked your internet freedom. As a bonus, you'll also be secure and private!