Netflix doesn't allow you to use VPNs on their streaming platform. If they detect that you are using one, they'll block you immediately. Let's say you had just searched for that TV show or movie that is not available in your region and then pressed play. If you are using a VPN, you'll most likely be presented with the famous Netflix streaming error. Even if you try again, your device will just get stuck on the frustrating black screen.

Netflix banned VPN use on their platform way back in January 2016. Before then, you would just need to fire up your VPN and connect to a server in the region where a movie or episode you are interested in is available. Now, you either have to get smarter or just turn off the VPN and enjoy the library available in your region regardless of how limited it is.
Netflix VPN Detection
When you connect to a VPN and open Netflix, you will be able to browse the library available in the region you are interested in. This is because Netflix first checks the geo-location of the IP address you are using and then provides the appropriate content. However, you won't be able to play the video with a regular VPN server. The Netflix servers that host videos have a tough VPN detection system in place, and so they will block your stream.
Netflix detects VPN's by first checking the IP address you are using against their huge database of blacklisted IP address. Netflix gets this information from companies like MaxMind who gather information on IP addresses. This includes the country of origin, city, precise location, proxy, commercial, residential, business information, etc.
Netflix also checks IP addresses that are frequently used for multiple access by many people. With a combination of the acquired GeoIP database and their private blacklisted IP addresses, you can expect Netflix to be quite effective at blocking VPNs.
Streaming on Netflix with a VPN
Nevertheless, there are VPNs that still manage to circumvent Netflix bans. These VPNs do so by constantly renewing their IP addresses, and so they have servers dedicated for that purpose. Unfortunately, free VPNs don't have the resources to stay in this cat and mouse game, and so no free VPN can guarantee you Netflix access.
How to bypass Netflix Streaming Error
Here's how simply you can bypass Netflix streaming error.
Use a VPN that actually Works with Netflix
The best and most reliable way to bypass the Netflix error is to use a VPN that has servers dedicated for Netflix streaming. With such a VPN, even if a particular server gets blocked, you can always find another one that is working. Unfortunately, most of these best VPNs for Netflix don't provide you with a trial to test out the VPN. You don't need to worry as we have tested most of the VPNs that work. Here's a quick round-up of the best VPN for Netflix:

NordVPN:  NordVPN is the best VPN for streaming from Netflix. The VPN has a Smart Play feature implemented on their service for watching Netflix. Whenever you connect to a server in a country whose Netflix they don't provide, you will automatically be redirected to the US library! This means that you can even connect to a server in your own country and get Netflix US! This is despite not having an American IP address. The other supported countries are Canada, the Netherlands, Japan, and the UK.
Best Deal: $11.95 $2.99/mo for 3 years plan
30-Days Money-Back Guarantee
---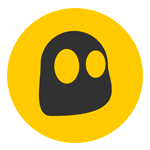 CyberGhost:  CyberGhost's streaming server list clearly indicates what each server is optimized for. This means that you don't have to do any trial and error when looking for a server for US, UK, Germany, or France Netflix library.
$12.99 Best Deal: $2.75/mo for 3 Years plan
45-Days Money-Back Guarantee
Click to SAVE 83% of CyberGhost VPN
---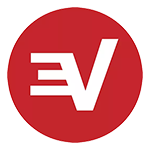 ExpressVPN:  ExpressVPN has 4 servers dedicated for streaming Netflix US, and others for Netflix UK, Netflix Canada, and various other countries.
Best Deal: $12.95 $6.67/mo for 15 Months
30-Days Money-Back Guarantee
Click to SAVE 49% of ExpressVPN
---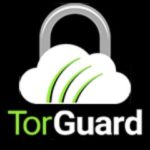 TorGuard VPN: TorGuard makes Netflix accessible through their dedicated IP service. Dedicated IPs are usually available as an addon service, and so you will have to pay for it. Luckily, the VPN's prices are significantly lower than the other VPNs listed, which makes up for the difference.
Best Deal: $4.99/mo for 1 year plan
7-Days Money-Back Guarantee
---
Contact Live Chat Support Agents
The VPNs we have listed above all have 24/7 live chat support. In case of a streaming error with any of the above VPNs, you can always contact them. This is because for most VPNs (with the exception of NordVPN), most servers don't work with Netflix. You therefore need to get the working server list from the live chat support agents, and they are always ready to assist users with such cases.
In Conclusion
If you keep on getting the Netflix streaming error, your best bet is going for one of the above VPN options. These VPNs always have a working server that you can always get from the live chat agents. You therefore don't have to settle for less while you can get all!