Normally, a VPN is bound to reduce your connections speeds. This mostly happens because of the encryption that is done to your traffic before it is routed to a server. This server in most cases is usually farther than the ISP server you were using, and the increased distance gets its toll on the speeds as well as the ping. There are also other factors that affect the speeds of a VPN. They include:
The encryption standard
The number of servers (or the number of users on a server)
Server bandwidth ( or allocated bandwidth)
Possible speed limits
Free VPNs are usually affected by most or all of the above factors since they don't have a lot of resources. They therefore tend to have very few servers, imposed speeds caps, and general underperformance. Since they are free, they also tend to have many users who can clog servers making the service very slow.
Due to these reasons, it's a bit hard to find a fast free VPN, especially when you want to use it on your computer (Android and iOS VPN apps tend to be faster). Even the free VPNs that have huge resources due to their paid plans aren't usually fast. They tend to limit speeds for free users to tempt them to upgrade to the paid options.
To help out our users who'd like to get good speeds with a free VPN, we decided to carry out various tests.
Criteria for Testing
The only way to establish the speed rates of a VPN is to do a speed test in comparison to its competitors. You also need to subject the VPNs to the same conditions, and that's what we did.
Since free VPNs don't have servers in many similar locations, we used US servers to test them. The first speed test we did was without a VPN connection. It was meant to act as the benchmark for the rest of the speed tests when we connect to different VPNs.

We then installed the various VPNs and did speed tests. Below is what we found.
Note: The pings for the speed tests below will be big due to the long distance involved. It is usually smaller for nearer servers.
The Fastest Free VPNs
#1: Hotspot Shield
Hotspot Shield came out as the fastest free VPN in our tests. Actually, the VPN is so fast that you won't get a noticeable drop in speeds. Here are the results of the speed test we did while connected to Hotspot Shield.

One of the main reasons why Hotspot shield is a fast VPN is because they don't use the industry standard AES 256-bit encryption. On its stead, they use the light AES 128-bit standard which is generally fast. This way, the VPN manages to get good speeds, but it usually sacrifices security to do so.
And although the VPN is fast, you still won't be able to use it for streaming, which is the task that needs the best VPN speeds. This is because Hotspot Shield limits you to data transfer of only 500 MB a day. With such a limit, you won't be able to watch a full movie or stream more than one HD episode.
In a study published in August 2017, Hotspot Shield was also reported to be intercepting and redirecting web traffic to partner websites, including advertising agencies. This means that you can't rely on the VPN for privacy either. If you want maximum privacy, check out the Premium VPNs listed.
Limitations:
500 MB Limit per day
Can't choose a server
Low encryption standards
Keeps some logs
Adverts
Based in the US
---
#2: Speedify
Just like its name suggests, Speedify was built with an aim to provide the best speeds. The VPN operates in a unique way by bonding WiFi and Cellular connections to create a faster, more reliable, and secure connection. This way, the VPN can even increase your normal speeds. However, this means that the VPN will increase your cellular data bills, which is not ideal when you have WiFi.
We did a few tests while only connected to WiFi, and here's the average results.
As you can see, the VPN is quite fast, almost matching Hotspot Shield for speeds. The VPN however uses the same low encryption standards just like Hotspot Shield, and that's why its so fast. For newer phones and computers, the app uses AES 128 bit encryption, while it uses ChaCha encryption algorithm for older phones.
Further, Speedify is based in the US, and so it can't be trusted for maximum privacy either. Its data limit is 5 GB a month.
Limitations:
5 GB Limit a month
Low encryption standards
Keeps some logs
Based in the US
---
Windscribe VPN
Windscribe VPN started its operations just 3 years ago, but it is already one of the best VPNs. Even its paid plan is one of the best VPNs around, and they have the best offer you can get for a free VPN. Their data transfer is quite generous, with up to 10 GB a month for a free subscription. They even send you other offers to increase your monthly limit.
As for the speeds, Windscribe VPN is also fast. Here's our speed test when connected to one of their US servers.
Unlike Hotspot Shield, you can connect to 10 different countries of your choice. These include United States , Canada, United Kingdom, Hong Kong, France, Germany, Netherlands, Switzerland, Norway, and Romania.
However, there's still so much you can't do with the free VPN, e.g. streaming for the whole month and even unblocking various streaming services. For that, you'll have to go for one of the best premium VPNs.
Limitations:
Limited data transfer
Limited servers
---
Avast SecureLine
Avast is a well-known security company, and Avast Secureline is one of their VPNs (they own HMA too!). One of the top reasons why Avast SecureLine makes it to this list is its ability to offer AES 256-encryption and still maintain top speeds, as well as their free Pro VPN trial. Here's our speed test with Avast Secureline.

Though acceptably fast, the VPN still has the limits synonymous with free VPNs. You will only be able to use 200MB per week, and the free VPN is sponsored by Ads.  There's however a 7-day free trial for the Pro VPN which you can take advantage of, and that's what we used to give it a test drive.
200 MB Limit per week
Adverts
Can't choose a server
---
The Fastest VPNs Overall ⚡️
Though you can still get some good speeds with free VPNs, you will notice that the fastest ones don't use the secure AES 256-bit encryption. Free VPNs are also known to collect and log your data, regardless of what they say. This is because they have to enforce their limitations anyway. They also need to know how to target you with relevant ads, and so you can't trust them for privacy either,
Further, the limits they impose are just outright frustrating. You won't be able to stream without worrying about data cap, and in some cases, you can't even change the servers. To enjoy the real VPN experience without worrying about your privacy, data security or usage limits, you will have to go for the best premium VPNs.
Even if you don't want to spend money, these VPNs offer you a 30-day money-back guarantee. Within this period, you can ask you can ask for your money and get every cent back. Below are the fastest VPNs whose money-back promises we've tested and found to be true.
Highlights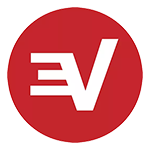 Keeps Zero Logs
24/7 Live chat support
Solid privacy & Security
Superfast
3000+ Servers in 148 Location in 92 countries
Allows P2P
Easy to use
Very compatible (including routers & browsers)
Works with Netflix
30-day money-back guarantee
Based in the British Virgin Islands

Best Deal: $12.95 $6.67/mo for 15 Months
30-Days Money-Back Guarantee
Click to SAVE 49% of ExpressVPN
---

Highlights
Keeps Zero Logs
24/7 Live chat support
Owns their own network
Solid privacy & Security
Superfast
Works with Netflix
1000+ Servers in 60+ countries
Allows P2P
Easy to use
7-day money-back guarantee
Very compatible (including routers & browsers)
Best Deal: Use Code: DROID20 to apply discount of $11.99 $5.20/mo for 1 year plan
7-Days Money-Back Guarantee
Click to SAVE 57% of IPVanish VPN
---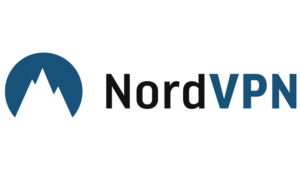 Highlights
Keeps Zero Logs
24/7 Live Chat support
Solid privacy & Security
Superfast
5000+ Servers in 62 countries
Allows P2P
Easy to use
Very compatible (including routers & browsers)
Works with Netflix
30-day money-back guarantee
Based in Panama
Best Deal: $11.95 $2.99/mo for 3 years plan
30-Days Money-Back Guarantee